Troops Clash in South Sudan, African States Mediate
TEHRAN (Tasnim) - South Sudanese government troops battled to regain control of a flashpoint town and sent forces to quell fighting in a vital oil producing area on Thursday, the fifth day of a conflict that has deepened ethnic divisions in the two-year-old nation.
December, 20, 2013 - 13:07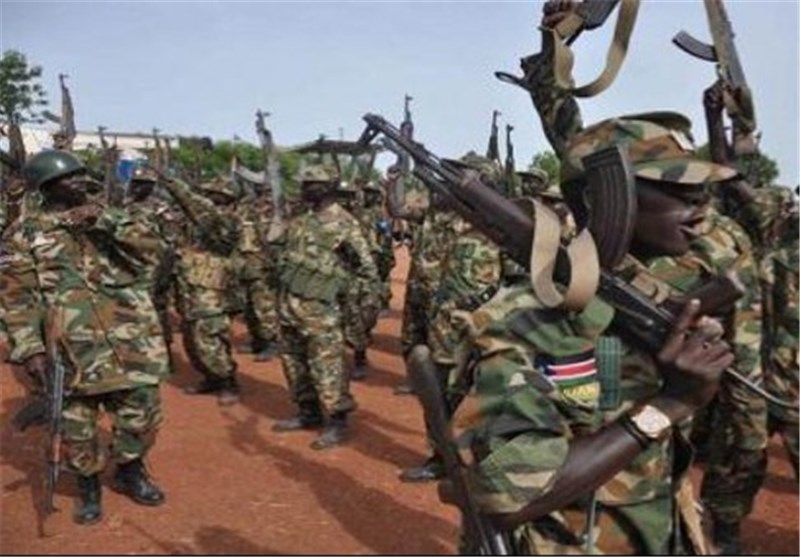 The conflict, which has so far killed up to 500 people, has alarmed South Sudan's neighbors. African mediators held talks with President Salva Kiir on Thursday to try to broker peace, and US President Barak Obama urged the clashing factions to stop fighting.
"South Sudan stands at the precipice. Recent fighting threatens to plunge South Sudan back into the dark days of its past," President Obama said in a letter to Congress, Reuters reported.
"Inflammatory rhetoric and targeted violence must cease. All sides must listen to the wise counsel of their neighbors, commit to dialogue and take immediate steps to urge calm and support reconciliation."
The clashes that erupted around the capital Juba on Sunday night have quickly spread, pitting loyalists of the former Vice President Riek Machar, a Nuer, against Kiir, a member of the dominant Dinka clan.
Machar, whose dismissal in July led to months of tensions, has denied Kiir's accusation that he had led a coup attempt.
South Sudan's government insists the clashes are over power and politics, not between ethnic groups. The oil-rich country has struggled to achieve a stable government since becoming independent in 2011.
Thousands of people have sought refuge in UN bases, including 200 oil employees in a main crude-producing region. UN officials said one base in Jonglei state, where Bor is located, was breached by Nuer and there may have been deaths.
Three Indian peacekeepers were killed on Thursday when a UN base sheltering refugees came under attack near South Sudan's eastern border with Ethiopia.
The fighting adds new instability to an already volatile region of Africa, derailing the young and undeveloped nation's halting efforts to build a functioning state.
A team of mediators sent by the Addis Ababa-based African Union arrived in Juba for talks. An Ethiopian official said representatives were from Ethiopia, Kenya, Uganda and Rwanda, the first major peace initiative since clashes first erupted.
"The African Union is until now meeting with the president," spokesman Ateny Wek Ateny said, without giving details of the team. "Their message is that they are trying to broker peace between the two forces.
Despite calls for calm, the rival groups have been fighting fierce gun-battles over the town of Bor, in Jonglei state north of Juba. African Union spokesman Ateny Wek Ateny said on Thursday that Bor was in the hands of forces loyal to Mr Machar.