UN Chief Underscores Iran's Participation in Syria Peace Conference
TEHRAN (Tasnim) – The United Nations secretary general placed great emphasis on Iran's role in the regional equations, adding that the country should take part in the upcoming Geneva 2 peace conference on Syria.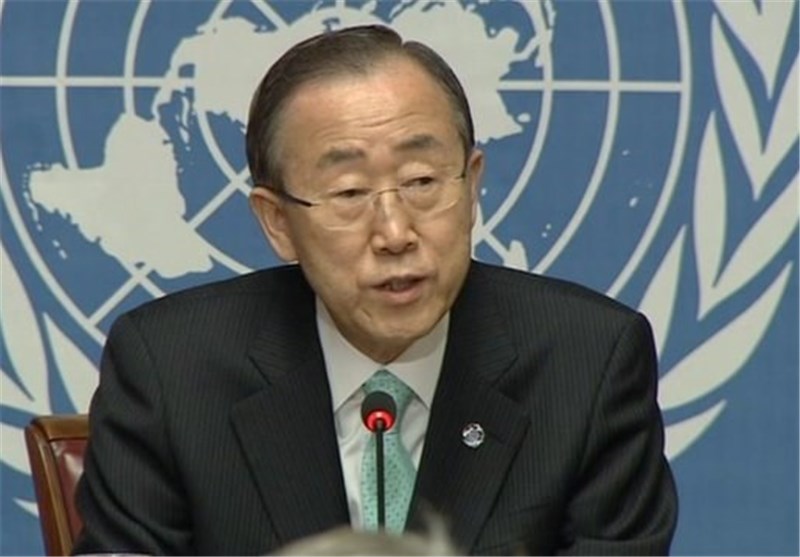 Speaking in a press conference at the UN Headquarters in New York on Monday, Ban Ki-moon described Iran as a "very important regional power", saying Iranian officials should be invited to the Geneva 2 conference, which is slated for January 22, 2014.
"You have heard me and Lakhdar Brahimi saying that we support Iranian participation. Iran can play a very important role. It's a very important regional power. Therefore, logically speaking, and practically and realistically," Ban told reporters.
"They should be a part of this meeting so that all of the participants in this meeting should be committed to the outcome of the Geneva 2 Conference for effective and efficient, full implementation," he added.
Ban further added that some members of the UN Security Council have disagreements about presence of Iran in the upcoming gathering, and said, "We are still trying to address this issue as soon as possible."
According to UN-Arab League Special Representative for Syria Lakhdar Brahimi, about 30 countries, including Saudi Arabia, Algeria, Brazil, Egypt, Kuwait, Oman, Qatar and the United Arab Emirates, would be invited to the day-long conference on January 22 in the Swiss city of Montreux.
Brahimi told media on Friday that Iran's participation at the Syria peace conference had not been decided upon yet due to the US opposition.
"The US is still not convinced Iran's participation would be the right thing to do," said Brahimi at a news conference after a day of meetings with the five permanent members of the UN Security Council and Syria's neighbors Turkey, Jordan, Lebanon and Iraq.
The conference would bring representatives from Syria's government and elements of the opposition to negotiate an end to the fighting that has raged on since March 2011.
Geneva 2 is the second sequel of Geneva 1 conference held in June 2012 in which international parties laid out a peace plan for Syria that calls for a transitional governing body. It left open the question of whether Syrian President Bashar al-Assad must leave power.
Iran says it is the Syrian people who must decide who should rule them, in a free and fair election, and not the world powers.