Israeli Air Raid on Gaza Strip Draws Iran's Condemnation
TEHRAN (Tasnim) - Iranian foreign ministry spokeswoman strongly condemned the recent Israeli airstrike on the Gaza Strip that has killed a 4-year-old girl and wounded 10 others.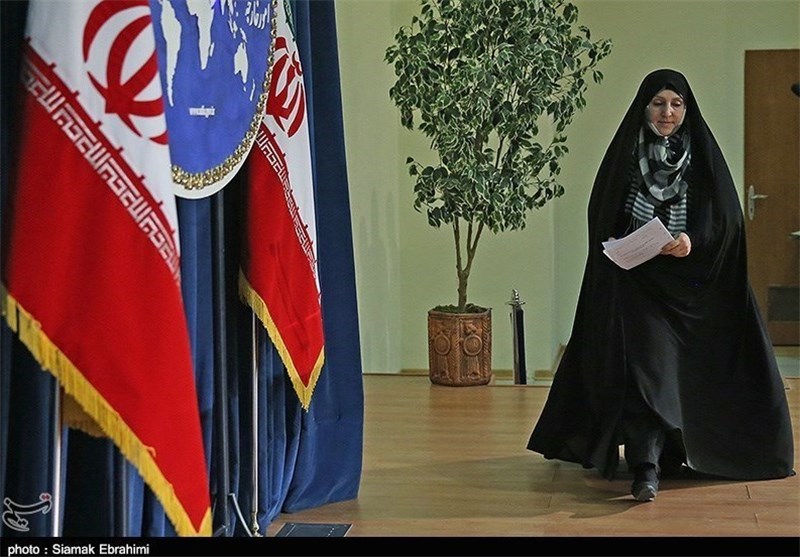 "This measure (Israeli attack) is undoubtedly in desperation and for the fear of formation of the third Intifada by the oppressed Palestinian nation across the occupied territories, particularly the Islamic resistance in the West Bank," Iranian Foreign Ministry Spokeswoman Marziyeh Afkham said after the deadly attacks.
"The Islamic Republic of Iran holds the occupying regime (of Israel) accountable for the consequences of the intensified acts of state terrorism by the Zionists, and calls on the international organizations, specially the United Nations and the Organization of Islamic Cooperation (OIC), to condemn such crimes and honor their commitment to prevent Zionists' crimes against the oppressed and besieged people of Gaza," she underlined.
Israeli air and ground forces launched a series of attacks Tuesday on targets across the Gaza Strip, killing a young girl and wounding 10 others.
Palestinian officials reported at least 16 Israeli attacks, causing a series of loud explosions across the territory in rapid succession.
Earlier in the day, Hamas Health Ministry official Ashraf al-Kidra announced that an airstrike in central Gaza killed a 4-year-old girl and wounded three relatives, including two young siblings. In all, 10 people were wounded, he said. He also said an earlier report of a second death was wrong, and that the wounded man was in serious condition at a hospital.