Children in Cages: Rights Group Accuses Israel of Child Torture
TEHRAN (Tasnim) – A human rights organization accused the Zionist regime of torturing Palestinian minors, with reported cases of public caging as well as threats and acts of sexual violence.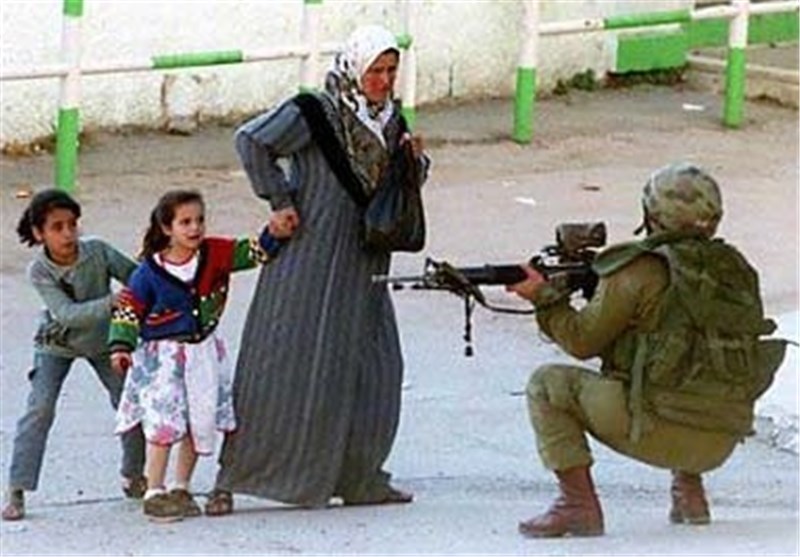 The Public Committee against Torture in Israel (PCATI) condemned Israel's failure to protect Palestinian minors from the alleged torture. The group demanded authorities introduce specific provisions for the protection of all children against torture in Israeli domestic law.
The human rights group states that international law against torture, as outlined in the Istanbul Protocol Manual on the Effective Investigation and Documentation of Torture, is not reflected by Israel's domestic legislature, RT reported.
PCATI argues that "torture is a means of attacking an individual's fundamental modes of psychological and social functioning" as described in the Istanbul Protocol. Furthermore, "torture can impact a child directly or indirectly. The impact can be due to the child's been tortured or detained; the tortures of his/her parents or close family members or witnessing both torture and violence."
The PACTI based their complaint on data from filed reports of abuses against children collected over the past decade.
The practice of placing the children in outdoor cages was stopped once Israeli Justice Minister Tzipi Livni intervened following the discovery, the Jerusalem Post reports.
PCATI states that it continues to actively investigate cases concerning children's torture and ill treatment by IDF soldiers and interrogators. They are investigating threats and acts of sexual violence, caging prisoners in iron cages (including children), military conduct during detentions and arrests of Palestinians. Their collected data is also supported by a number of NGO's also involved in documentation of torture allegations.
According to the Israeli Public Defender's Office, knowledge of people being kept in iron cages surfaced during a night-time inspection of a prison at the height of a recent winter storm. Children were found kept outside in freezing temperatures for hours overnight following their arrest, and until they faced court charges the following morning.