Rouhani Orders Rapid Action to Aid Quake-Hit Areas
January, 02, 2014 - 17:47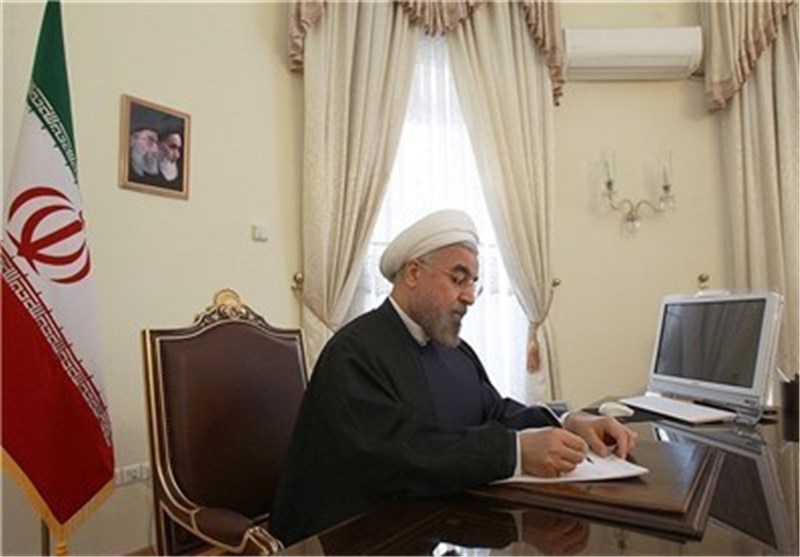 TEHRAN (Tasnim) – Iranian President Hassan Rouhani called for the provincial authorities' rapid action to save and aid people in the quake-hit areas in Iran's southern province of Hormozgan after 5.5-magnitude earthquake hit the region Thursday.
The Iranian Seismological Center said the quake hit the town of Bastak at 6:43 am local time (0313 GMT) on Thursday.
Another earthquake registering 4.5 on the Richter scale soon hit the area, followed by numerous aftershocks.
In a phone conversation with the governor-general of Iran's southern province of Hormozgan on Thursday, President Rouhani expressed deep sympathy with the people in the quake-stricken regions.
He also received the latest information about developments in the region and the status of people in the disaster-hit region.
Governor-General of Iran's Southern province of Hormozgan had earleir said that the 5.5-magnitude earthquake has caused serious damage to Bastak's infrastructure, adding that efforts are underway to assist people in quake-hit regions.
Speaking to reporters on Thursday, Jassem Jadari confirmed that the quake has left at least one person dead and 30 others injured.
He said the quake also caused serious damage to the town's gas, water and power networks, but at the same time noted that water networks have been repaired and efforts are underway to repair power networks.
Jadari said the tremor damaged houses between 10-60%, forcing residents to stay outdoors amid fears of more possible aftershocks.
He, however, noted that his forces have adopted necessary measures to protect people and prevent further loss of lives.