Thai Ruling Party to Launch Election Bid amid Protests
TEHRAN (Tasnim) - Thai Prime Minister Yingluck Shinawatra's party is due Saturday to kick off campaigning for controversial elections boycotted by the opposition and rejected by anti-government protesters preparing to "shut down" Bangkok.
January, 04, 2014 - 14:02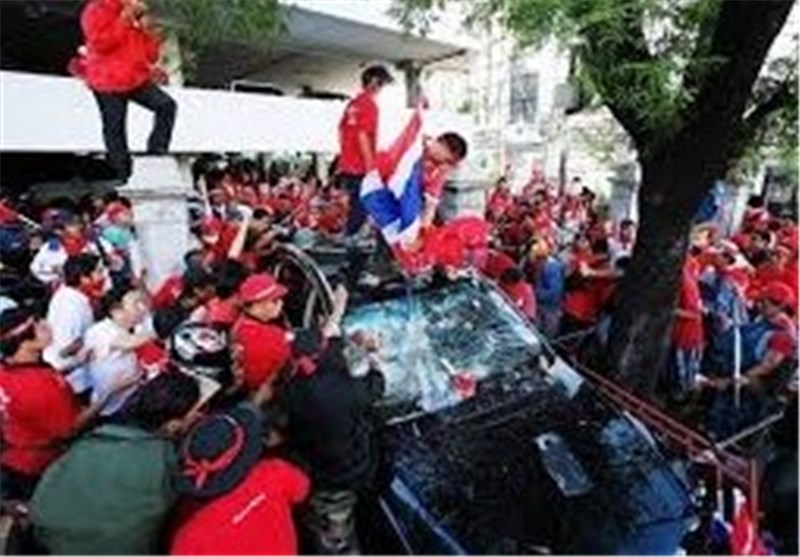 The Puea Thai party will launch its bid for re-election next month with rallies in its northern heartlands and on the outskirts of the capital, which has been shaken by weeks of sometimes violent demonstrations that have left eight people dead and about 400 wounded.
"I am confident that the campaign will go smoothly -- we are not the ones triggering conflict," said party leader Jarupong Ruangsuwan, adding that the election slogan would be urging people to vote to "preserve democracy".
Yingluck called snap elections after coming under intense pressure from demonstrators vowing to rid the country of the influence of her brother -- controversial former premier Thaksin Shinawatra, who is widely believed to control her party from self-exile in Dubai.
Thailand has been periodically convulsed by political bloodshed since Thaksin was overthrown by royalist generals in a coup in 2006, AFP reported.
The current protests, led by a former opposition MP, erupted over a now-shelved amnesty plan that could have allowed the former leader to return.
Demonstrators, who have vowed to disrupt the election on February 2, want Thai democracy to be suspended for a year or more, with a "people's council" installed to implement loosely defined reforms.
The protesters, largely made up of southerners, royalists, middle-class Thais and the urban elite, accuse billionaire tycoon-turned-politician Thaksin of corruption.
Thailand's main opposition Democrat Party, which has not won an elected majority in two decades, has thrown its support behind the rallies and opted to boycott the elections.
Protesters have prevented candidates registering for the polls in several opposition-dominated southern provinces, which could result in a situation in which there are not enough elected members of parliament after the polls to select a prime minister.