30 Iranian Pilgrims Injured as Plane Makes Emergency Landing in Medina
TEHRAN (Tasnim) – A plane carrying 300 Iranian pilgrims from Iran's holy city of Mashhad to the holy city of Medina in Saudi Arabia made an emergency landing in the Saudi city on Sunday, resulting injuries to 30 people on board.
January, 05, 2014 - 12:38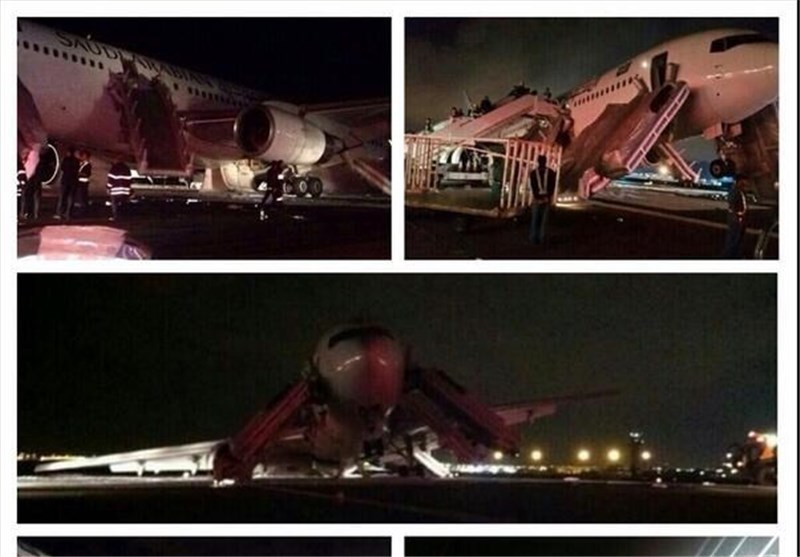 A report by Young Journalists Club website quoted Prince Mohammad bin Abdulaziz international airport officials as saying that the Saudi Arabian Airlines Boeing 767 plane made an emergency landing in Medina on Sunday.
The report said pilot decided to land after several failed attempts to open the plane's wheels and was able to skillfully control the large plane in time of landing.
Meantime, General Authority of Civil Aviation spokesman Khalid al-Khaybari told the AFP that the Saudi aircraft was travelling from Mashhad with 315 passengers on board.
Of the 30 people injured, 11 were taken to hospital, while the rest were treated at the airport's medical centre, he said.
Footage posted online showed a plane landing apparently without its rear landing gear down and leaving a trail of flame along the runway.