Al Jazeera Team Still Detained in Egypt
TEHRAN (Tasnim) - Three of Al Jazeera's journalists have been held in custody in Egypt for nearly a week, accused of spreading lies harmful to state security and joining a terrorist organisation, according to the prosecutor.
January, 05, 2014 - 13:32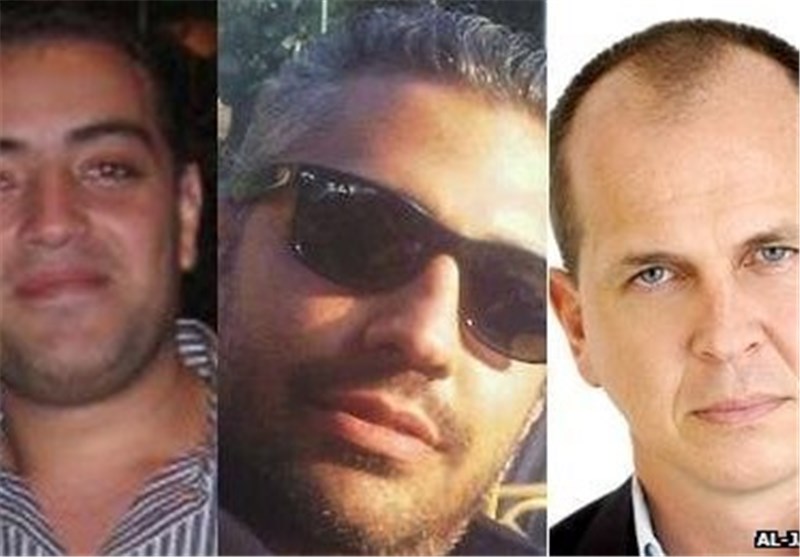 The three men were detained on Sunday, along with cameraman Mohamed Fawzy who was later released.
Al Jazeera denies the accusations against its team and has expressed outrage at the continuing detention of its journalists without charge.
The broadcaster is becoming increasingly concerned about the safety of its staff members as the detentions continue.
Producers Mohamed Fahmy and Baher Mohamed, and correspondent Peter Greste have faced regular questioning since they were detained on Sunday, but have still not been officially charged.
No news on their release has been given by the authorities in Egypt.
Greste appeared in front of the prosecutor in Cairo for the second time in two days on Tuesday, but is still being detained.
A legal adviser said that Mohamed will be detained in Tora prison, outside Cairo, until he is brought before a prosecutor for questioning. This was due to happen on Saturday.
Fahmy, who has also been detained in Tora prison, has been moved to a prison hospital where he is being treated for an injury he suffered before his arrest. He is expected to undergo further questioning on Sunday, along with Greste.
Al Anstey, managing director of Al Jazeera English, said: "It is outrageous to be treating bone fide journalists in this way. The allegations that are being made are totally false and unfounded.