Life Returns to Normal in Iran's Quake-Hit Areas
TEHRAN (Tasnim) – Calm has returned to the small town of Bastak, south of Iran, after a 5.5-magnitude earthquake on Thursday threw the residents into a panic, an official engaged in relief and rescue operations said Sunday.
January, 05, 2014 - 13:28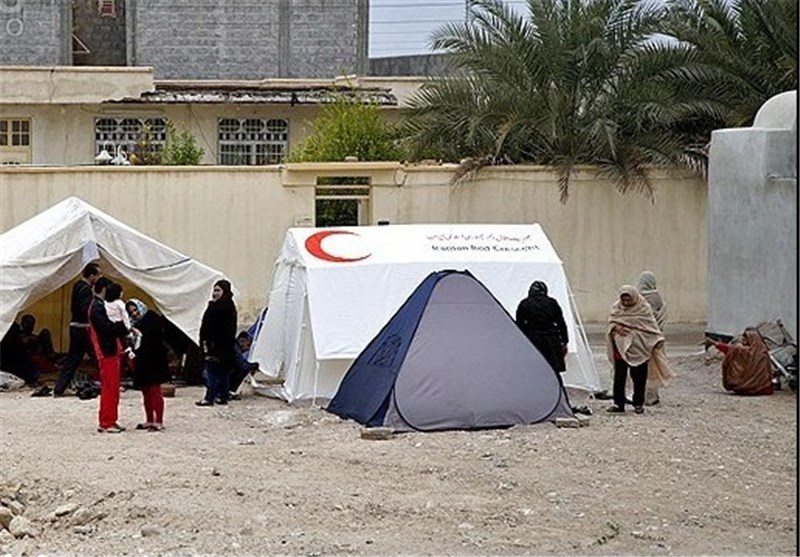 An earthquake measuring 5.5 on the Richter scale struck Bastak in Iran's southern province of Hormozgan at 6:43 am local time (0313 GMT) on Thursday, leaving one person dead and 30 others injured.
Soon afterwards, another 4.5-magnitude earthquake jolted the area, followed by numerous consecutive aftershocks.
Pirhossein Kulivand, a local official in charge of rescue and relief operations, said on Sunday that life has returned to normal in the region and people have been provided with all the necessary equipment.
He said the quake affected more than 19,000 people in the area, but noted that prompt action was taken to accommodate the residents in camps immediately.
All people affected by the recent earthquake have been supplied with relief goods, Kulivand said, adding that the situation is now under control and life is returning to normal for residents.
Meanwhile, Iran's Vice Parliament Speaker Mohammad Hassan Aboutorabifard has assigned a parliamentary commission the job of monitoring the relief work and reconstruction in Bastak by dispatching a delegation to the quake-hit area.
Earlier on Thursday, Iranian President Hassan Rouhani had also called for the provincial authorities' rapid action to save and aid people in the quake-hit areas.
In a phone conversation with the governor-general Hormozgan province at the time, President Rouhani expressed deep sympathy with the people in the quake-stricken regions.
He also received the latest information about developments in the region and the status of people in the disaster-hit region.
Iran is one of the most seismically active countries in the world, being crossed by several major fault lines that cover at least 90% of the country. As a result, earthquakes in Iran occur often and are destructive.
The deadliest quake in Iran's modern history happened in June 1990. It destroyed the northern cities of Rudbar, Manjil and Lushan, along with hundreds of villages, killing an estimated 37,000 people.
Bam in the country's southeastern province of Kerman witnessed a strong quake in December 2003 which killed 31,000 people.