Sudan, S. Sudan Agree to Protect Oilfields
TEHRAN (Tasnim) - Sudan and South Sudan agreed to consider setting up a joint force to protect vital oilfields during the ongoing crisis in the South, Sudan's foreign minister announced.
January, 07, 2014 - 13:30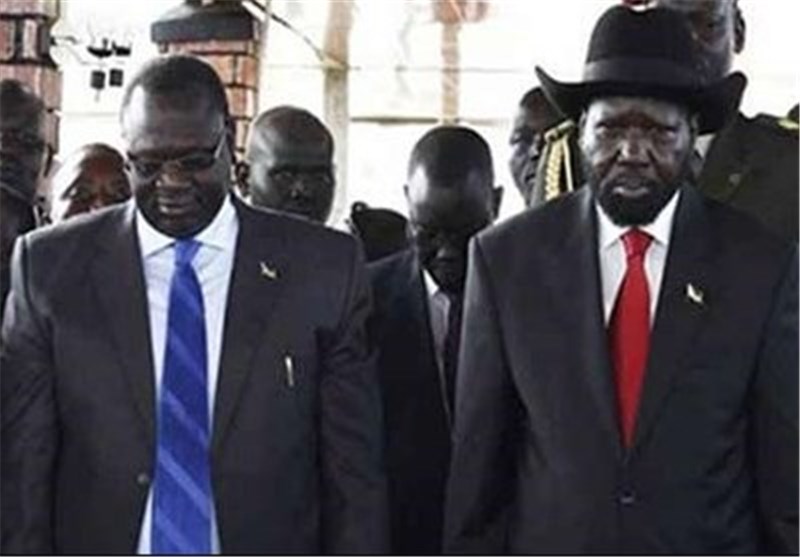 The discussion was broached on Monday during a visit to Juba by Sudanese President Omar al-Bashir, where South Sudan requested talks on deploying a joint force to secure at-risk oil fields.
"Sudan and South Sudan are in consultations about the deployment of a mixed force to protect the oilfields in the South," Foreign Minister Ali Ahmed Karti said, adding that Juba had come up with the proposal.
Karti spoke at the airport in Khartoum after visiting Juba where Bashir met Salva Kiir, president of South Sudan, in a diplomatic effort to halt fighting in South Sudan, Al Jazeera reported.
Sudan fears the three-week-old conflict in its southern neighbour could disrupt oil flows and damage its own struggling economy.
Bashir's visit came as negotiators in Ethiopia began a process of direct ceasefire talks to end weeks of fighting.
"There should be peace and security in South Sudan," Bashir said.
"We come so that we can bring peace to South Sudan, to our brothers and sisters in South Sudan. Our relationship is very important," he told reporters.
Earlier, the Foreign Ministry spokesman in Khartoum reaffirmed Sudan's wish to see "a continuation of the political process aimed at finding a peaceful resolution to the conflict in South Sudan".