El-Sissi Seeks Mandate from Vote on Charter
TEHRAN (Tasnim) - Egypt's military chief is looking for a strong turnout in next week's constitutional referendum as a mandate to run for president.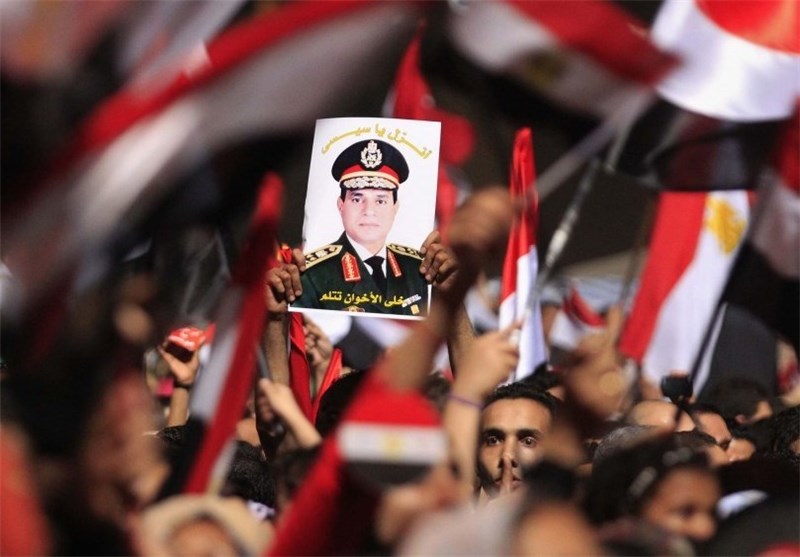 But the popular general who ousted President Mohammed Mursi and ordered a crackdown on the Muslim Brotherhood could be disappointed: His Islamist foes have promised a boycott and mass demonstrations aimed at keeping voters at home.
A presidential run by Gen. Abdel-Fattah el-Sissi will also depend on whether oil-rich Persian Gulf Arab nations like Saudi Arabia and the United Arab Emirates pledge financial assistance substantial enough to keep Egypt's battered economy afloat and bankroll major development projects, senior officials told The Associated Press.
That would create a large number of jobs, allowing the general to retain popular support while he searches for long-term remedies for the country's economic ills.
No date has been set for a presidential election or whether it should be held before or after parliamentary elections, also slated for this year. There are growing signs that the presidential vote will be held first, as early as April.
The significance and timing of the referendum are all too significant.
A comfortable "yes" majority — of, say, 70 percent or more — along with a respectable turnout, would enshrine the legitimacy of the regime installed by el-Sissi when he ousted Mursi, Egypt's first freely elected leader, in a July 3 coup.
El-Sissi, a 59-year-old career infantry officer, has enjoyed soaring popularity in the nearly six months since Mursi's removal, with many Egyptians looking to him to be their savior after three years of turmoil and a heavy legacy of corruption and economic and social injustice left behind by ousted autocrat Hosni Mubarak's 29-year rule.
Egypt's mostly pro-military media has been treating el-Sissi's candidacy as an all but foregone conclusion, but the general has remained publicly silent on the issue since he told a newspaper interviewer late last year that he could not rule out a bid for the presidency.
The last time el-Sissi asked for a popular mandate was in July, when he called on Egyptians to take to the streets in support of what he called a fight against "possible terrorism." Millions responded and security forces have since stepped up their crackdown on the Muslim Brotherhood, rounding up most of the group's leaders, together with thousands of Mursi supporters. Hundreds were killed when security forces cleared two pro-Mursi sit-in camps in August.
Senior officials, including two Cabinet ministers, army generals, security chiefs, top clerics linked to the post-Mursi administration and officials at the Interior Ministry, which is in charge of police, painted a mixed and complex picture of the dilemma facing el-Sissi as he ponders a presidential run.
Interviewed over the past week by the AP, they said he was most concerned by the possibility of a poor turnout or a slender "yes" majority in the Jan. 14-15 vote on the constitution. The charter is a heavily amended version of one drafted by Mursi's allies and adopted in a referendum in December 2012.
That constitution was adopted by some 64 percent of the vote, but with a modest turnout of under 35 percent.
If the "yes" vote and the turnout are below expectations, the officials said, el-Sissi would remain as the source of behind-the-scene power, retain his Cabinet position as first deputy prime minister and defense minister, and throw his weight behind a candidate of his choice.