Talks Continue with Seriousness, Goodwill: Iran's Negotiator
TEHRAN (Tasnim) – Iranian deputy foreign minister and one of the country's top negotiators said his talks with the representative of the European Union are continuing with goodwill in Geneva.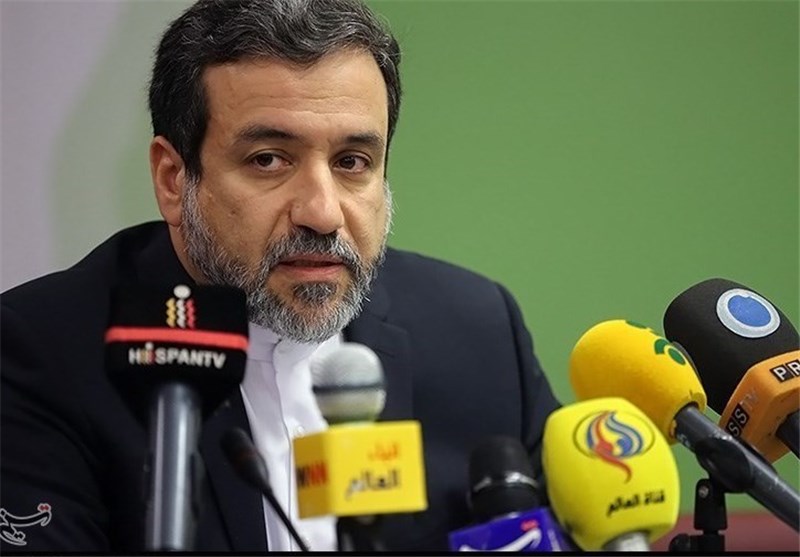 "I cannot say whether we have had any progress or not, but the negotiations are going on very seriously and with goodwill," Iranian Deputy Foreign Minister for Legal and International Affairs Seyed Abbas Araqchi said on Friday.
He made the remarks after the conclusion of the third round of talks with Deputy EU Foreign Policy Chief Helga Schmid in the Swiss city of Geneva.
The two representatives have held three rounds of bilateral meetings since Thursday, while the fourth such meeting is now in progress to reach an agreement on when to implement a landmark nuclear deal, reached in November.
Iran and the Group 5+1 (the US, Britain, France, Russia, China and Germany) on November 24 signed a six-month deal on Tehran's nuclear program based on which the world powers agreed to suspend some non-essential sanctions and to impose no new nuclear-related bans in return for Tehran's decision to freeze parts of its nuclear activities and to allow more inspection of its nuclear facilities.
The two sides are now making efforts to resolve a couple of issues that have remained unresolved during earlier expert-level talks between Tehran and the Group 5+1, and to decide on an exact date for putting into practice the Geneva nuclear deal.
Elsewhere in his comments on Friday, Araqchi said the ongoing talks revolve around technical discussions, albeit with political considerations.
Earlier on Thursday, the first round of fresh talks also saw representative of the US.
US Under Secretary of State Wendy Sherman stopped over en route to Russia yesterday, and joined Araqchi and Schmid in a trilateral meeting in Geneva.
Following the trilateral talks, Araqchi, who heads a delegation of Iranian nuclear negotiators, and Sherman held a bilateral meeting.
The negotiating sides have prepared themselves to start carrying out the November nuclear accord as of January 20, although a precise date will be set after Araqchi and Schmid would reach common ground on the couple of remaining issues.