Iran to Produce 60% Enriched Uranium if Approved by Parliament
TEHRAN (Tasnim) - Head of the Atomic Energy Organization of Iran (AEOI) said on Saturday that his organization will start enriching uranium at the purity level of 60% if the country's parliament passes legislation on the issue.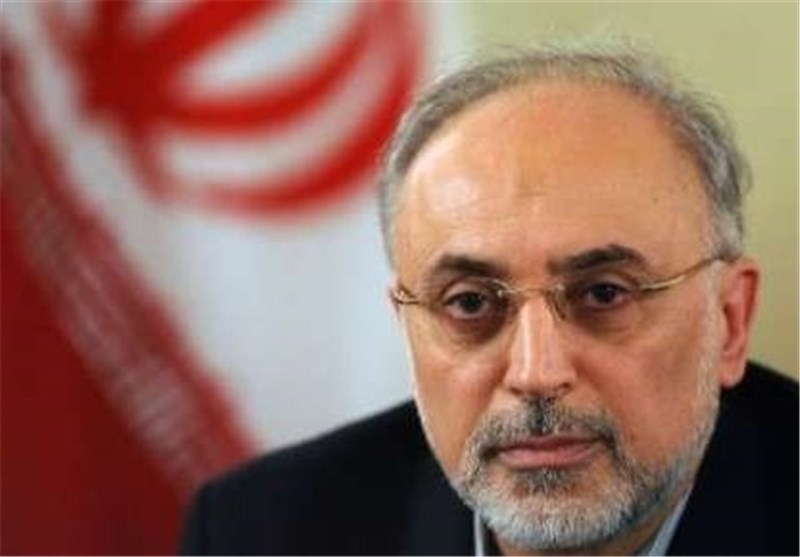 "If the parliament's lawmakers find that 60% (uranium) enrichment is beneficial to the country's interests and sign such bill into law, we will have no choice but to abide (by the law)," Ali Akbar Salehi said in a television program on Saturday.
His comments came after more than 200 Iranian legislators on December 29 supported a motion that, if approved, will oblige the administration to enrich uranium at the 60% purity level in case fresh western sanctions are imposed on the country.
Seyed Mahdi Mousavinejad, one of the proponents of the motion put forward on December 25, told the Tasnim News Agency earlier that the plan benefits from the backing of 200 parliamentarians.
The lawmaker had earlier described the move as a "gesture of support for the country's nuclear negotiators in talks with the world powers."
Elsewhere in the television interview, Salehi made it clear that the country does not need to enrich uranium to the 60 percent levels, reiterating that the entire nuclear activities in Iran are purely peaceful.
He further pointed to the Supreme Leader of the Islamic Revolution Ayatollah Seyed Ali Khamenei's fatwa on prohibition of nuclear weapons, and said, "We have proved our good faith over the past 10 years, and there has been no contradiction in our words up to now."
Ayatollah Khamenei has on many occasions stressed that the production, stockpiling and use of nuclear weapons is forbidden and the Islamic Republic considers the pursuit and possession of nuclear weapons as a grave sin.
In relevant remarks on January 7, Secretary General of Iran's High Council for Human Rights Mohammad Javad Larijani reasserted the country's opposition to nuclear weapons, saying the Supreme Leader's fatwa on prohibition of nuclear arms precedes any political or diplomatic consideration.
He reiterated that Tehran is not and has never been after nuclear weapons, saying the country already enjoys security and military might, something that would not be increased by possession of nuclear weapons.