4 States Confirm Water Contamination from Fracking
TEHRAN (Tasnim) - In at least four states that have nurtured the nation's energy boom, hundreds of complaints have been made about well-water contamination from oil or gas drilling, and pollution was confirmed in a number of them.
January, 14, 2014 - 13:52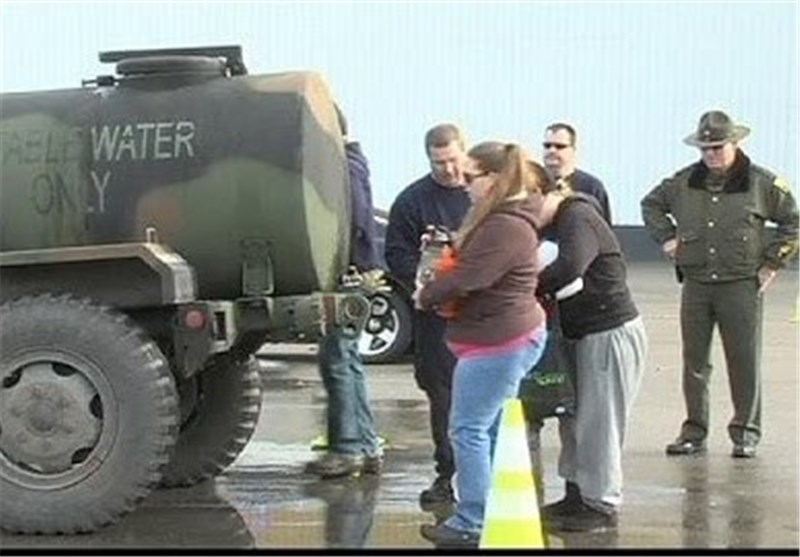 The Associated Press requested data on drilling-related complaints in Pennsylvania, Ohio, West Virginia and Texas and found major differences in how the states report such problems.
Texas provided the most detail, while the other states provided only general outlines. And while the confirmed problems represent only a tiny portion of the thousands of oil and gas wells drilled each year in the US, the lack of detail in some state reports could help fuel public confusion and mistrust.
The AP found that Pennsylvania received 398 complaints in 2013 alleging that oil or natural gas drilling polluted or otherwise affected private water wells, compared with 499 in 2012.
The Pennsylvania complaints can include allegations of short-term diminished water flow, as well as pollution from stray gas or other substances. More than 100 cases of pollution were confirmed over the past five years.
Over the past 10 years, hydraulic fracturing, or fracking, has led to a boom in oil and natural gas production around the nation. It has reduced imports and led to hundreds of billions of dollars in revenue for companies and landowners, but also created pollution fears.
Extracting fuel from shale formations requires pumping hundreds of thousands of gallons of water, sand and chemicals into the ground to break apart rock and free the gas.
Some of that water, along with large quantities of existing underground water, returns to the surface, and it can contain high levels of salt, drilling chemicals, heavy metals and naturally occurring low-level radiation.