Minister Warns against Enemies' Plot to Sow Discord among Shiite Muslims
TEHRAN (Tasnim) – Iranian intelligence minister cautioned against the vicious plots hatched by enemies to create rift among Shiite Muslims, specially in Iran's southwestern border areas.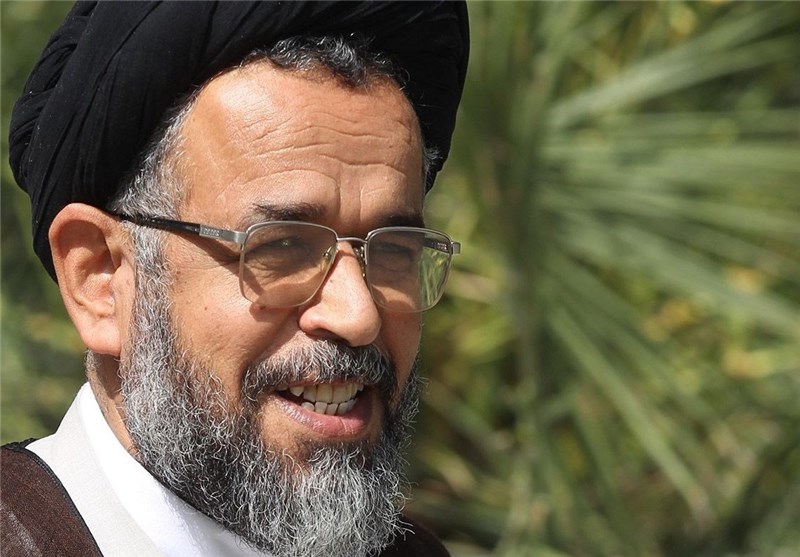 "The enemy makes efforts to create perverse cults in border areas, specially in the Arab regions," Seyed Mahmoud Alawi said in a gathering of local chieftains of the town of Shoosh in Iran's southwestern province of Khuzestan on Thursday.
The Iranian minister, however, derided the enemy's assessment of the country's conditions as seriously flawed, and affirmed that the patriotic Arab residents of the border province will foil the hostile plots.
Earlier on Wednesday, Commander of Iran's Basij (volunteer) Force Brigadier General Mohammad Reza Naqdi had also cautioned the Muslim people against the plots hatched by the enemies to create rift between the Shiite and Sunni Muslims.
Speaking at the "Unity Conference" on January 15, the commander urged vigilance in the face of enemies' plots that aim to foment religious strife in the Islamic world, and said, "The enemies sow discord under different pretexts and by utilizing the whole equipment and media."
Also on Wednesday, Iran's Judiciary chief cautioned against the growing threat posed by Takfiri (extremist) groups, and called on the country's intelligence ministry and the Islamic Revolution Guards Corps (IRGC) to keep close watch on those groups' possible infiltration into the country.
"Takfiri and Salafi streams have nothing to do with Islam and the beliefs of Sunni (Muslim) brothers, but they are sects fabricated by the West to undermine the Islamic society," Ayatollah Sadeq Amoli Larijani said in a gathering of senior judicial authorities here in Tehran on Wednesday.
He also warned against the menace of those vicious sects to the entire Muslim world, including the Islamic Republic, and added, "We call on the intelligence ministry and the IRGC to remain vigilant in the face of the danger of Takfiri streams' infiltration into the country."
Ayatollah Amoli Larijani further asked the Iranian intelligence bodies to take an appropriate response to the "anti-security nature" of the Takfiri groups.
The Judiciary chief then urged the whole Iranian Muslims, including the Sunni Muslims, to reject the Takfiri groups and prevent those dangerous sects from penetrating into the country.