Italy's Berlusconi Returns to Strike Deal on Electoral Reform
TEHRAN (Tasnim) - Silvio Berlusconi has returned to the political scene after a tax fraud conviction, striking a deal with the head of the largest centre-left party on electoral reform that could help stabilise Italy, but would leave smaller parties out in the cold.
January, 20, 2014 - 16:17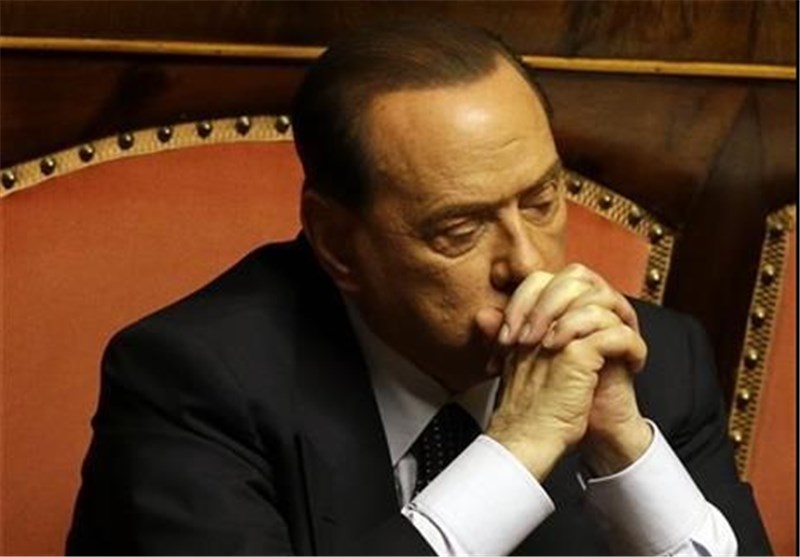 The agreement between 77-year-old Berlusconi, still head of the centre-right Forza Italia party he founded, and Democratic Party (PD) leader Matteo Renzi has divided the governing coalition.
Smaller parties in the coalition of Prime Minister Enrico Letta, who also belongs to the PD, are irate about such an agreement because they could risk extinction under a new electoral system, AFP reported.
Moreover, the left wing of the PD has accused Renzi, 39, of facilitating the rehabilitation of a convicted criminal. Berlusconi denies the fraud charges and is appealing a separate conviction for paying for sex with an underage girl.
With the highest debt burden in the euro zone after Greece, Italy - mired in its longest post-war recession - is closely watched by financial markets and European partners as a flashpoint for instability in the bloc.
In last year's election, no party gained enough votes to govern alone, plunging the country into political stalemate before the creation of a broad-based coalition government which has constantly bickered and struggled to produce reforms.
Electoral reform rocketed to the top of the political agenda last month when the constitutional court called part of the current electoral law "manifestly unreasonable".
It struck down the system of voting for party lists of candidates and the rules that gave the largest coalition an automatic 55 percent of seats - on a national basis in the lower house and regionally in the senate. It also said voters should have the right to choose representatives, not simply vote for lists picked and ranked by party bosses.