Ashton Describes Iran Nuclear Talks as Extremely Difficult
TEHRAN (Tasnim) – European Union foreign-policy chief Catherine Ashton said that the six world powers nuclear talks with Iran will be "extremely difficult" and will most likely take more than the six-month.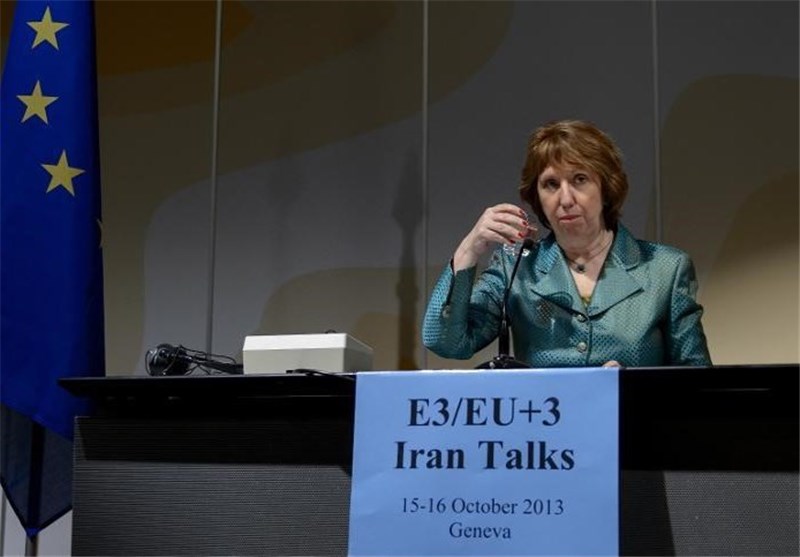 In an interview with The Wall Street Journal on the sidelines of the Munich Security Conference on Sunday, Ashton, who is the EU's chief negotiator, said a final deal must make the international community certain that Iran's nuclear program is peaceful.
"Everyone will say to you, and rightly so, this is extremely difficult," Ashton said. "We have no guarantees in this and we will take the time that is necessary to get this to be the right agreement."
Ms. Ashton is due to step down as EU foreign-policy chief in October.
The EU foreign policy chief also said she would go to Iran in the next few weeks after the next round of talks to discuss regional issues and other matters of mutual concern with Iran.
Ashton said the main focus of the next round of talks, on Feb. 18, will be the format and timeline for the talks.
She and Secretary of State John Kerry met over the weekend in Munich with Iranian Foreign Minister Javad Zarif. Mr. Zarif described his meeting with Mr. Kerry on Sunday morning as "good" but gave no details.
Speaking Sunday afternoon at the Munich conference, Mr. Zarif said Tehran was committed to seeking a final nuclear deal, saying failure would be a "disaster."
"What I can promise is that we will go to those negotiations with the political will and good faith to reach an agreement," he said.
Ashton wouldn't comment on likely P5+1 demands but said that "the international concerns need to be fully addressed and the confidence that people need to have in the peaceful nature of the Iranian program needs to be certain."