Egypt Summons Qatar Diplomat to Demand Wanted Fugitives
TEHRAN (Tasnim) - Egypt's foreign ministry said it summoned Qatar's charge d'affaires in Cairo on Tuesday to demand the handover of fugitives in exile in Doha.
February, 04, 2014 - 18:12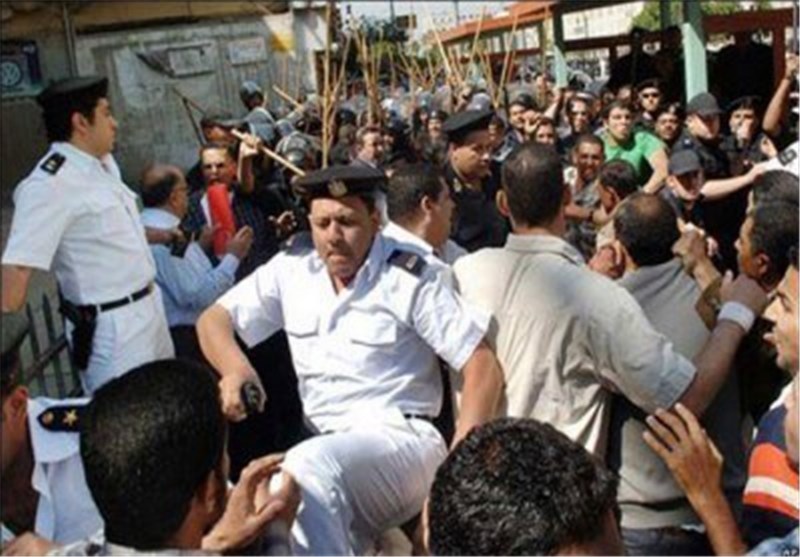 Relations between the countries deteriorated with the Egyptian military's overthrow of president Mohamed Mursi and its subsequent crackdown on his Muslim Brotherhood movement, which Qatar backs.
Egypt had summoned the Qatari ambassador last month in protest at Doha's criticism of the crackdown on Islamists. He was not in the country on Tuesday.
Several Muslim Brotherhood leaders, and allied Islamists, fled to Doha following Mursi's ouster in July. Some are wanted for trial in Egypt, AFP reported.
Foreign ministry spokesman Badr Abdelatty told a news conference the Qatari diplomat was told "it was necessary to hand over those who are wanted by Egypt."
Egypt's military-installed government designated the Brotherhood as a terrorist organisation in December. It says Arab states that signed a 1998 anti-terrorism treaty should hand over wanted members of the group.
Dozens of Muslim Brotherhood leaders, including Mursi himself, face separate trials on charges ranging from inciting violence to espionage.
Egypt has also cracked down on the Qatar-based broadcaster Al-Jazeera, which it accuses of supporting the Islamists.