Mikati: Lebanon Problems 'Intertwined with Syria'
TEHRAN (Tasnim) – Lebanese Caretaker Prime Minister Najib Mikati said the situation in Lebanon had become "largely intertwined with the complexity of the situation in Syria," and that even a new Cabinet would not be enough to solve the problem.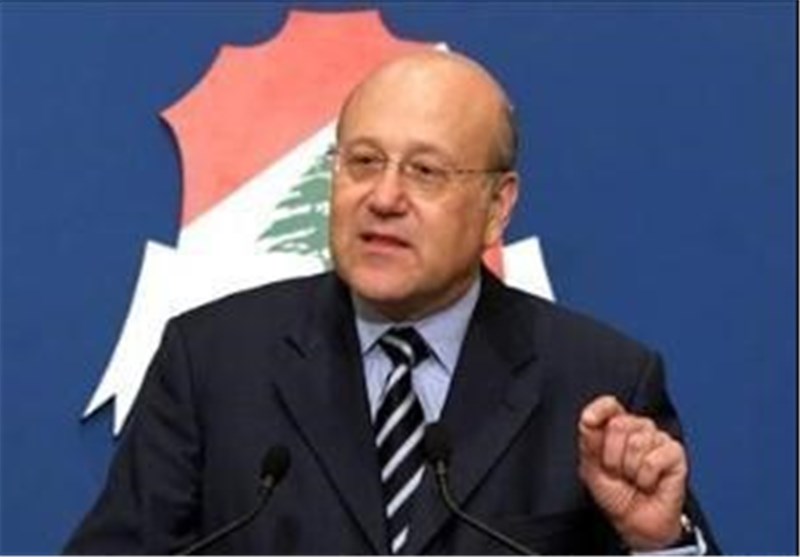 Mikati, who is currently on a visit to Berlin, noted that renewed negotiations for the formation of an all-inclusive government had come at a key moment regionally, with all sides eager to participate, Lebanon's Daily Star reported on Wednesday.
However, he said that Lebanon was witnessing overwhelming internal differences on its internal political developments that prevented a consensus and mutual understanding that is on the verge of being reached in Lebanon today.
Mikati spoke at a meeting with Arab ambassadors to Germany at the invitation of the Lebanese Ambassador Mustafa Adib.