Israel's Destruction of Palestinian Homes at 5-Year High: Aid Orgs
TEHRAN (Tasnim) - International agencies in the occupied West Bank and East Jerusalem said the Israeli demolitions of Palestinian property increased significantly even amid revived, US-backed peace talks.
February, 08, 2014 - 14:24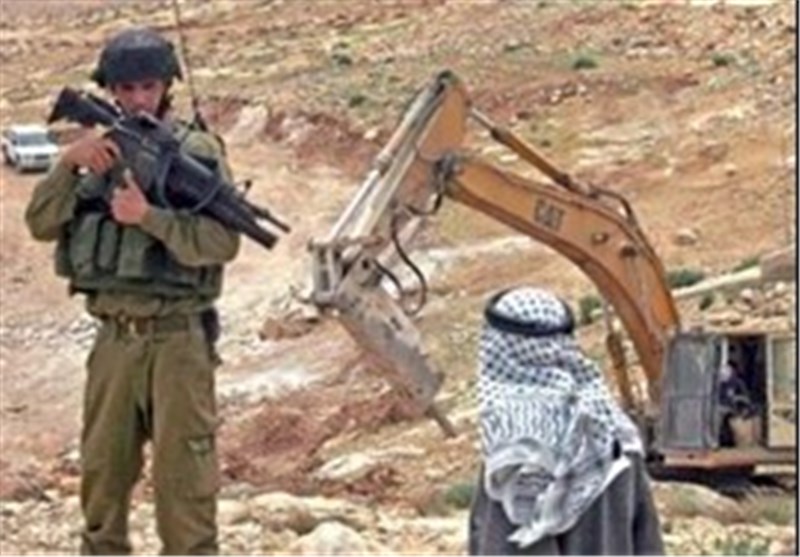 In a statement, 25 aid organizations said the number of demolitions went up by almost half and the displacement of Palestinians by almost three-quarters between July 2013 – when peace negotiations began again – and the end of the year, compared to the same time period in 2012.
The groups said that of the 663 Palestinian structures destroyed by Israel in 2013, 122 were constructed with international donor aid. The 663 demolitions mark the highest number in the last five years.
"International and local aid organizations have faced increasingly severe restrictions in responding to the needs created by the unlawful demolition of civilian property, in violation of Israel's obligation to facilitate the effective delivery of aid," wrote the groups, which included Oxfam.
This week, the International Red Cross said it would stop giving tents to Palestinians who lost their homes from demolitions in the occupied West Bank near Jordan. They cited Israel's consistent obstruction and commandeering of aid for the decision.
Israeli political and military officials did not respond to Reuters' requests for comment, RT reported.
Last week, Israel destroyed 36 Palestinian homes in the Jordan Valley, the proposed eastern border of a future Palestinian state. The action displaced 66 people, 36 of them children, according to the UN data. The UN condemned the action, calling for the destruction to stop.