US Navy to Remain in Bahrain
TEHRAN (Tasnim) - A top US Navy commander said on Saturday that the US navy is committed to its presence in Bahrain to ensure what he called as free flow of trade primarily in the strategic Strait of Hormuz.
February, 08, 2014 - 18:55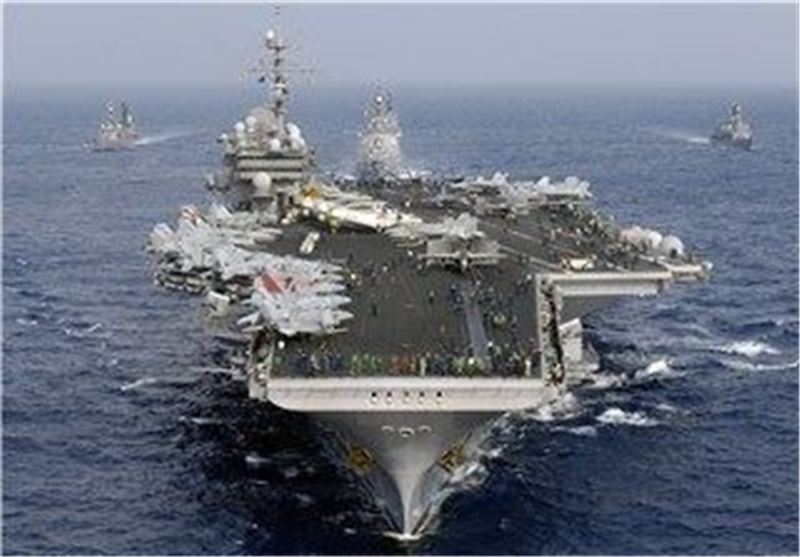 Rear Admiral Kevin Sweeney, the Commander of the Harry S. Truman Carrier Strike Group, said the US navy's aim is not only to enhance maritime security but also react in times of crisis with regional partners.
"A big part of what I do out here as the Harry S. Truman Carrier Strike Group Commander, in addition to helping protect the free flow of commerce, is to build trust and inspire confidence with our regional partners," Sweeney was quoted as saying in an interview with (Persian) Gulf News.
Bahrain has been home to the US Navy Fifth Fleet since 1949, Xinhua reported.
"We remain committed to this region," he said.
"Our Navy is committed to maintaining a sustainable defensive presence in support of our regional partners, providing the flexibility to react to crises, and safeguard the free flow of commerce in waterways to enable the global economy."
The admiral was speaking aboard the Truman in the Sea of Oman where the US and French navies have completed five weeks of unprecedented joint carrier strike group operations in the region.