Neighbors' Ties to Shape Region's Future: President Rouhani
TEHRAN (Tasnim) – The Middle East region is undergoing sensitive conditions these days, Iran's president underlined, noting that relations between neighboring countries will have a profound effect on the future of the region.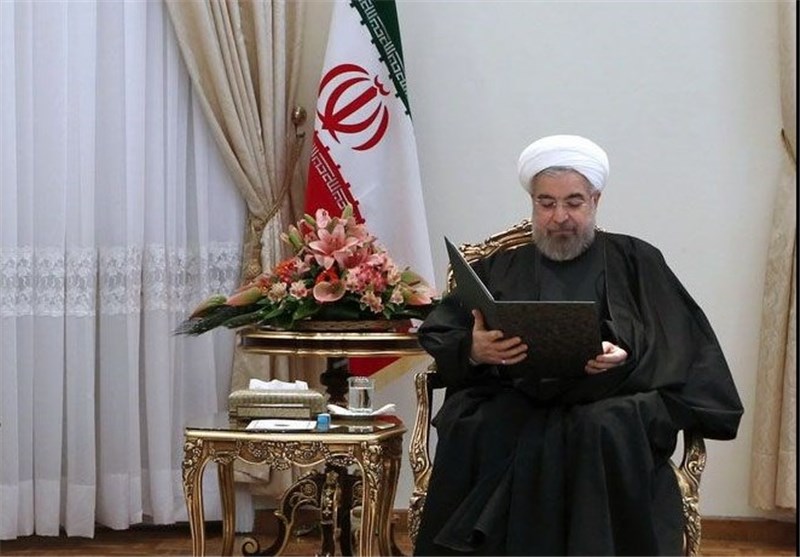 Speaking in a meeting with Qatar's new ambassador to Tehran on Saturday, Rouhani drew a line under neighborly ties between regional countries, and added, "The regional leaders' prudent behavior can very well preserve and fulfill the nations' interests."
He then referred to the efforts to protect the lives of Muslim people as the main task that leaders of the Islamic states should undertake.
The Iranian chief executive also contended that the status quo in many countries throughout the region adds to the responsibility of the regional rulers.
Describing Qatar as a brotherly neighbor of Iran, President Rouhani added, "The Islamic Republic of Iran is prepared to expand its relations with Qatar in all fields warmly and extensively."
"We hope that under the new conditions and (after) creation of a better atmosphere in the international arena, the economic and cultural cooperation, as well as trade and financial ties between the two countries would develop," the president stated.
The Qatari new ambassador to Tehran, Ali bin Hamad Ali al-Sulaiti, for his part, predicted a bright future for Tehran-Doha relations, saying that Qatari authorities are determined to broaden ties with the Islamic Republic.
In relevant remarks earlier in October 2013, the outgoing Qatari ambassador to Tehran had underscored his country's dogged determination to strengthen relations with the Islamic Republic in all fields.
In a meeting with Iranian Foreign Minister Mohammad Javad Zarif at the time, the outgoing Qatari envoy to Tehran, Ibrahim Abdulrahman al Mighaseib, had expressed gratitude to Iranian officials for their close cooperation with the Qatari embassy during his tenure.
He had also emphasized the Qatari top officials' resolve to further improve relations with Iran in all fields.