Iran Closely Monitoring US Forces' Moves: IRGC Navy Commander
TEHRAN (Tasnim) – The Islamic Revolution Guards Corps (IRGC) Navy commander said the American forces' moves are being closely monitored all over the Middle East region and beyond it.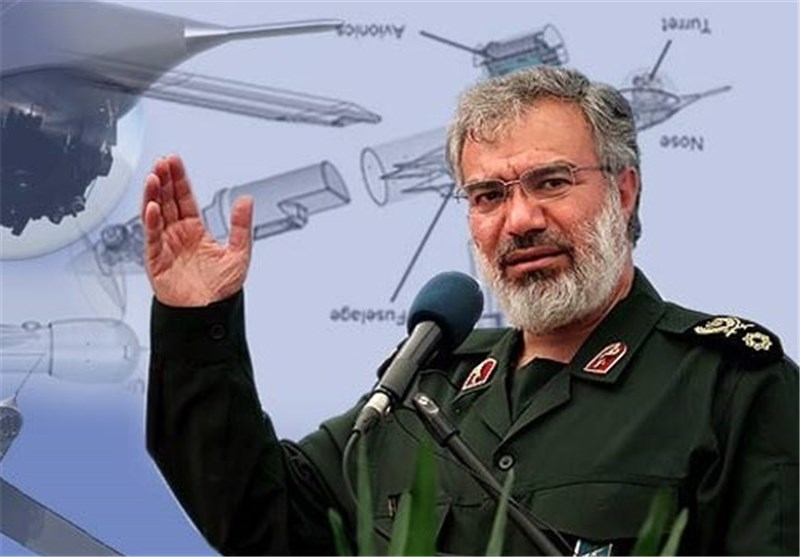 "We are monitoring Americans all around the Middle East region, West of the Europe, Persian Gulf, Oman Sea and the Strait of Hormouz," Rear Admiral Ali Fadavi said in an interview on Sunday.
There is no place in the region where the Americans can hide, he added.
He said the Americans have recognized well that they are in a more awful position at sea than in other places as they cannot hide themselves at sea.
Fadavi underlined that the IRGC Navy keeps an eye on all enemy movements at sea.
"Having realized the Islamic Republic of Iran's deterrent power, the United States officially altered its maritime strategy," the senior commander said, highlighting the IRCG Navy's vessels, missiles, air force, commando and drone capabilities.
In relevant comments in December, Fadavi had lauded the IRGC naval forces for their "mighty and courageous" presence in the country's maritime territories and beyond, and noted that adoption of "deterrence strategy" has thwarted all plots hatched by the enemies.
The top commander said even the enemies have acknowledged the capabilities of the IRGC Navy, something that has forced them to give up any adventurism in the regional waterways.
Iran is now the main power providing security in the Persian Gulf and the Strait of Hormuz, ensuring the safe passage of energy supplies through the strategic region.