Commander: Enemies Fearful of Iran's Military Might
TEHRAN (Tasnim) – Iranian Army Commander Major General Ataollah Salehi said the Iranian Armed Forces' upper-hand has instilled fear in the hearts of enemies and raised hopes in the hearts of friends of the Islamic Revolution.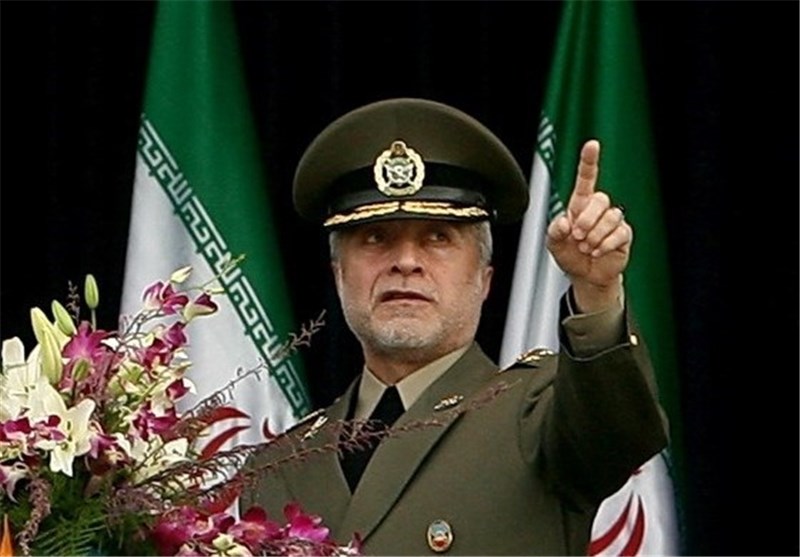 Salehi made the remark in a statement issued Monday, on the eve of the 35th anniversary of the victory of the Islamic Revolution.
He congratulated the nation on the occasion of the historic day and stressed that the Islamic Revolution has shattered the dream of the world arrogance.
The Iranian nation toppled the US-backed Pahlavi regime 35 years ago, on February 11, 1979, ending the 2,500 years of monarchic rule in the country. The revolution, spearheaded by the late Imam Khomeini, established a new political system based on Islamic values and democracy.
Major General Salehi in his statement referred to the role of the Army in the Revolution, saying that Imam Khomeini's trust in the Army helped expedite the victory of the Islamic Revolution on the one hand and safeguard it against the enemies on the other.
He said the Army has always taken strides toward materializing the sublime aspirations of the revolution.
The senior commander further underlined the importance of tomorrow's rallies slated to be held across the country to mark the anniversary of the revolution's victory.
Every year in February, Iranian people pour to the streets in their millions to commemorate the great victory.
In relevant remarks on Saturday, Supreme Leader of the Islamic Revolution Ayatollah Seyed Ali Khamenei stated that the Islamic establishment in Iran receives its impetus from the public supports and the nation's solidarity with the government.
Ayatollah Khamenei further said that the Iranian nation will once again express their "national dignity" to the world during the forthcoming mass rallies on February 11.