Security Forces Clash with Demonstrators in Bahrain
TEHRAN (Tasnim) - Police in Bahrain clashed with the opposition demonstrators as Bahraini people marked the third anniversary of anti-government uprising.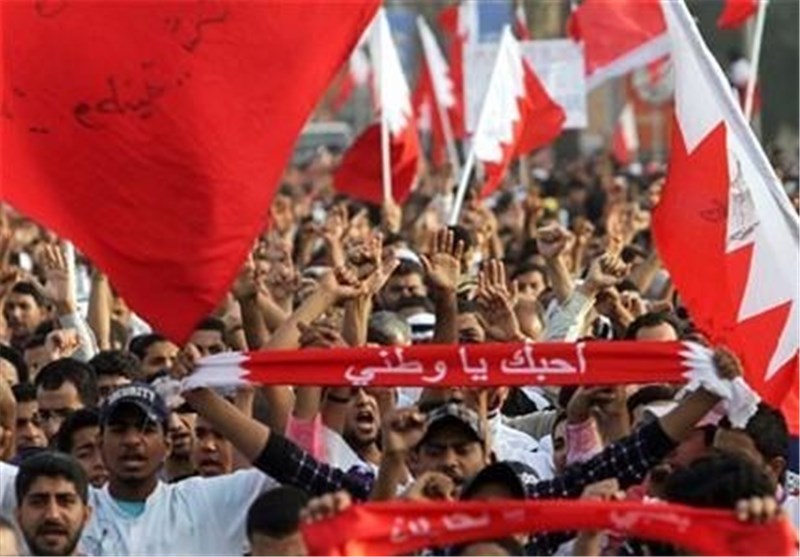 It was the first of three days of protests called by the opposition to mark Friday's anniversary as they seek to give new momentum to their campaign against the government.
Clouds of tear gas billowed from the streets of several villages outside the capital Manama as security forces attempted to dismantle roadblocks of burning tyres, witnesses told AFP.
The opposition has been demanding that the ruling Khalifa family surrender its grip on all key cabinet posts in favour of an elected government.
"Down with Hamad," the protesters chanted, referring to the king, AFP reported. "Only to Allah we kneel."
The protesters defied a heavy security presence to set up makeshift roadblocks of felled trees and burning tyres in several villages, where persistent demonstrations have sparked repeated clashes with police.
The interior ministry said police "confronted groups of vandals and cleared blocked roads".
The main opposition party Al-Wefaq, which has boycotted parliament since the uprising, posted images of protesters being tear gassed and police in riot gear patrolling deserted streets.
Al Jazeera could not independently verify those images.
The underground February 14 youth coalition has called on its supporters to on Friday try to reach Pearl Square, where demonstrators camped out for a month before being violently dispersed by Saudi-backed troops in March 2011.
The Pearl Square roundabout and its central monument, which were a symbol of the uprising, were later razed and the site remains heavily restricted.