Brazil World Cup Stadium Structurally Damaged by Fire
TEHRAN (Tasnim) - An October fire at a Brazilian World Cup stadium caused far more damage than previously reported, raising questions about whether the stadium will be ready for the competition.
February, 16, 2014 - 12:06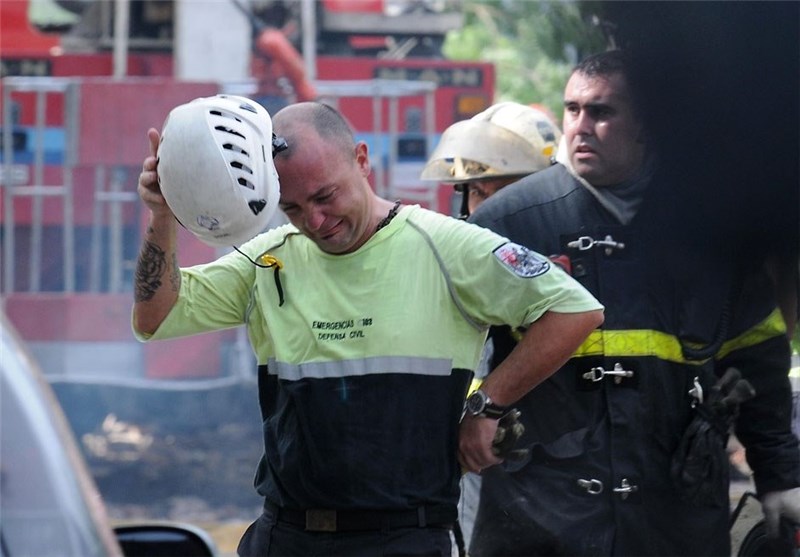 State officials overseeing construction of the still-unfinished Arena Pantanal in the western city of Cuiabá, which is among 12 Brazilian cities scheduled to host games, have long said the October 25 fire wasn't a major cause for concern.
However, an 18-page report prepared in December by the Mato Grosso state Public Ministry, an independent judicial body similar to the district attorney's office in the United States, warned that the blaze caused "structural damage" that "could compromise the overall stability of the construction."
The report was delivered in December to the state agency overseeing the stadium's construction, the Extraordinary Secretariat for the World Cup, or Secopa. State prosecutors provided Reuters with access to the document, whose content has not been previously disclosed to the public.
It is unclear whether the damage described in the report has since been fixed. Prosecutors are scheduled to conduct a follow-up inspection of the fire site next Thursday, and they said they hoped the disclosure of the report's contents would lead local officials to be more cooperative and transparent than they have until now.
Mato Grosso state government officials continue to say that the fire did not cause structural damage.
"It has been impossible to get good information to this point," said Clovis de Almeida, a prosecutor at the Public Ministry. "We will make sure that no games occur (at the stadium) until the safety is completely guaranteed."
Under Brazil's complex legal system, the Public Ministry has a preventive role in addition to its prosecutorial mandate. Almeida is part of a special unit of prosecutors charged with monitoring the state government's actions as it prepares for the Cup.
World soccer body FIFA, which organizes the World Cup, said it was "unaware" of any structural damage caused by the fire, although it said its own recent inspections had indicated no major consequences. FIFA will "double-check" based on any allegations made in the report, Zurich-based spokeswoman Delia Fischer told Reuters by telephone on Saturday.
The Mato Grosso office of the Federal Public Ministry announced on Thursday that it is opening its own investigation into the fire, based on the state body's report.
The fire, and the conflicting reports over its fallout, raise new doubts about whether Brazil will be ready to receive roughly 600,000 foreign visitors expected to attend the World Cup from June 12 to July 13. Several stadiums have been plagued by repeated construction delays and a rash of accidents that have killed six workers.