Geographical Borders Cannot Divide Muslims: Former IIPU Chief
TEHRAN (Tasnim) – Sudan's Parliament Speaker Fateh Ezzeddin stressed the need for upholding Islamic unity and said geographical borders cannot separate Muslims.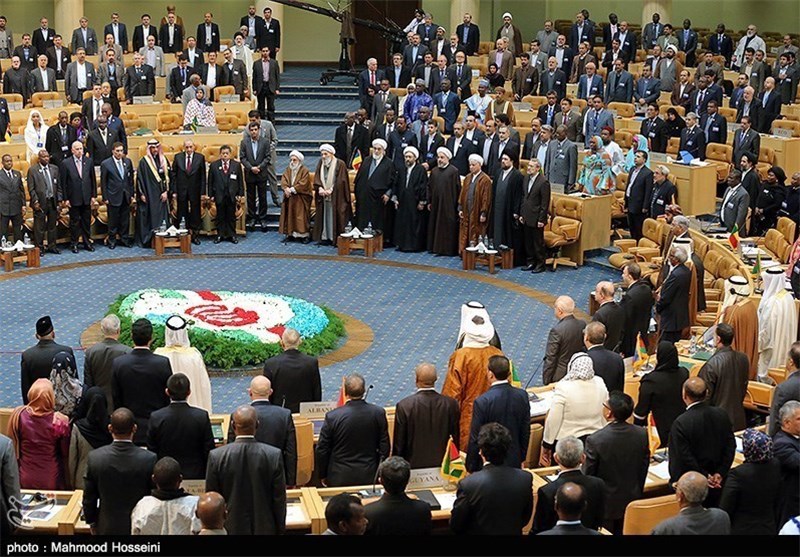 Ezzedin made the remark Tuesday morning, while addressing the opening of the 9th Islamic Inter-Parliamentary Union (IIPU) conference in Tehran.
He said Muslims should feel that they are a united Ummah (nation) although sometimes there may be differences among them.
The Sudanese lawmaker, whose country presided over the eighth IIPU meeting, said this year's conference is being held in a crucial stage for the Muslim world.
Ezzeddin referred to the situation in Syria, and described it as a challenge for the Islamic nation and urged for a viable solution for ending bloodshed in the country.
He also highlighted the importance of the Palestinian issue for the Islamic world and said the issue of Palestine, confronting Judaization (of the holy Quds), supporting the Palestinian people, liberation of Palestine and establishment of a Palestinian state with Quds (Jerusalem) as its capital should be among the main objectives of the union.
Elsewhere, Ezzeddin wished success for Iran's Parliament Speaker Ali Larijani as the new president of the IIPU.
The ninth IIPU conference was officially launched in a ceremony on Tuesday. Iran's President Hassan Rouhani was the keynote speaker at the ceremony.
Parliamentary delegations from more than 40 countries are attending the international meeting.
The IIPU was established in 1999 based on an initiative by Iran. It seeks to strengthen the parliamentary cooperation among the Islamic countries in order to solve the challenges facing the Islamic world.