No Direct Iran-US Oil Talks: Minister
TEHRAN (Tasnim) - Iran's oil minister said Tehran has held no direct talks with any American companies over participation in the country's energy projects.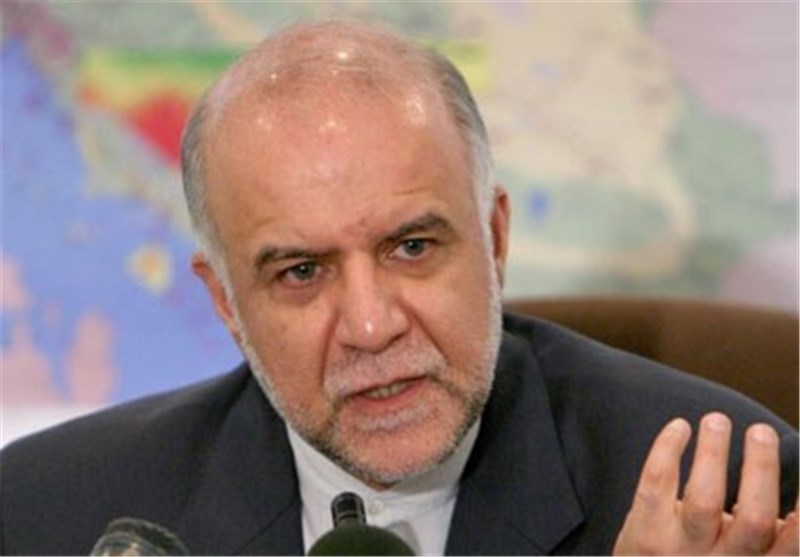 "There has been no direct negotiation with the American companies on the presence in Iran's oil projects so far," Bijan Namdar Zanganeh told reporters here in Tehran on Saturday, when asked about the possibility of any direct business contact between Iran and the US.
He also unveiled plans to heighten the country's oil production capacity despite the unilateral sanctions imposed on Iran by the West, and stressed, "In my mind, the sanctions will be lifted, however, we have put our attention on increasing the national capacity, whether or not the sanction would be lifted."
A whole host of foreign companies have in recent months expressed willingness to make huge investment in Iran's oil industry.
In relevant remarks on February 5, Deputy Oil Minister Ali Majedi had announced that major French oil and gas companies, such as Total, Technip and Gaz de France, have expressed willingness to cooperate with Iran on energy projects.
"In the yesterday's meeting, Gaz de France announced preparedness for the first time to cooperate with Iran, apart from Total and Technip," Majedi said at the time.
Gaz de France plays an important role in Europe's energy market. The Group produces, transmits, distributes and sells gas, electricity and services.
Earlier this month, a delegation of more than 100 French companies arrived in Tehran, in the biggest demonstration of western business interest in Iran following the easing of sanctions on the country.
The development follows a partial removal of the unilateral sanction against Iran after a breakthrough deal between Tehran and the six major world powers --Russia, China, the US, Britain, France and Germany.
On November 24, 2013, Iran and the sextet of world powers signed a six-month deal on Tehran's nuclear program in the Swiss city of Geneva, which took effect on January 20.
Based on the interim deal (the Joint Plan of Action), the world powers agreed to suspend some non-essential sanctions and to impose no new nuclear-related bans in return for Tehran's decision to suspend its 20% enrichment for a period of six months.