Israel, Terrorists Main Losers after Lebanese Gov't Formation: Former MP
TEHRAN (Tasnim) - Former Lebanese parliamentarian, Hassan Hoballah, said the formation of a new government in his country has worked, in the first place, to the detriment of the Zionist regime of Israel and the terrorist forces in the region.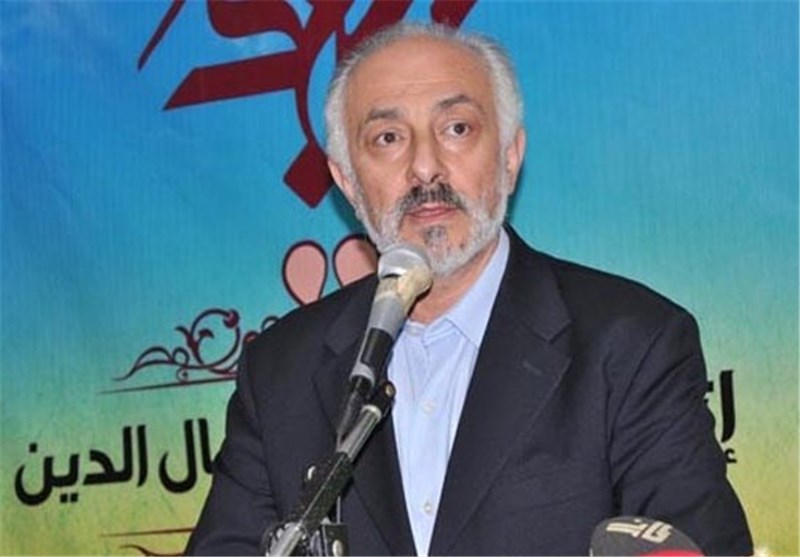 "Terrorism is the first loser following the formation of the new government in Lebanon," Hoballah told the Tasnim News Agency on Sunday, adding that those who back terrorist groups in Lebanon and Syria have borne the brunt of formation of Lebanon's new government.
He noted that Lebanon's success in forming the government has also cost Israel dearly, and stressed, "The Zionist regime (of Israel), which is opposed to powerful resistance (movement) in the region, is harmed by the formation of new government in Lebanon."
Hoballah further stressed that the new government's priority in Lebanon is to fight against terrorism and to create stability.
"All the parties in this government insist that the issue of security in the country and battling terrorism are top priorities," he explained.
After ten months of a political deadlock, Lebanon's Prime Minister-designate Tammam Salam announced on February 15 that "a government protecting the national interest is born."
The unity government includes both members of the resistance movement, Hezbollah, and the camp of former prime minister, Sa'ad Hariri.
"It is a unifying government and the best formula to allow Lebanon to confront challenges," Salam said.
Lebanon has been without a government since Salam's nomination last April due to divisions between Hezbollah and Hariri's Future Movement party over Syria.
Several attempts to form a government had failed over the past months.