Top Commander Slams US, EU for Undermining Ukraine's Independence
TEHRAN (Tasnim) - Chief of Staff of the Iranian Armed Forces Major General Hassan Firouzabadi on Monday decried foreign meddling in Ukraine's internal affairs, and blamed the US and Europe for undermining the former Soviet Republic's independence.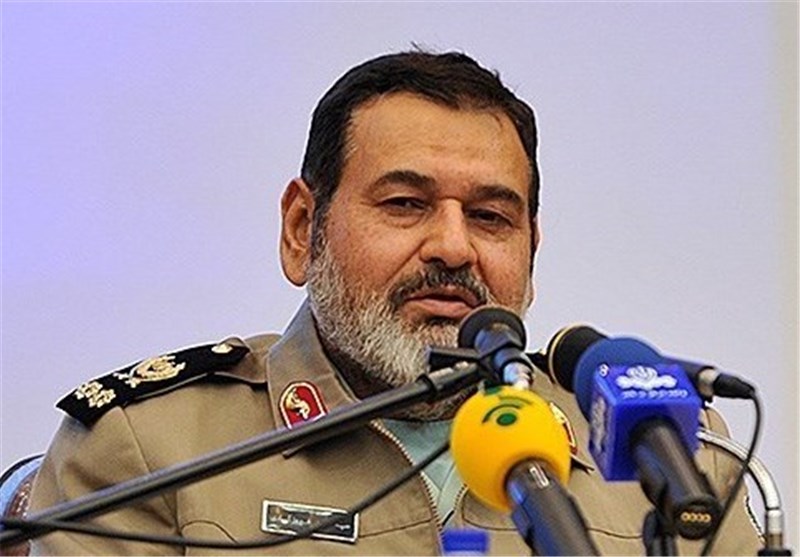 Reacting to the recent developments in Ukraine, Major General Firouzabadi on Monday took a swipe at the western powers for interfering in that east European country's internal affairs.
"Changing the name of the 'Independence Square' to 'EuroMaidan' in Ukraine's capital of Kiev signifies a development, supported by the US and Europe, to push that country into dependence from (the current status of) independence," the commander explained.
He also referred to the western interference in Ukraine as a "historical lesson" for the whole independent nations in the world, and called on the independent states to be cautious about the evil plots hatched by the capitalist super-powers .
Ukraine has witnessed anti-government protests since November, after former President Viktor Yanukovich refrained from signing a deal, known as the Association Agreement, with the European Union following pressure from Russia.
On Sunday, Ukraine's newly-elected parliamentary speaker Oleksandr Turchynov announced that lawmakers must form a national unity government by Tuesday following a vote to oust Yanukovich.
The latest wave of clashes between police and anti-government demonstrators erupted on February 18, after the deadline set by security authorities to end the protests expired.
According to a recent statement released by the Ukrainian Health Ministry, at least 88 people, mostly protesters, are now known to have been killed in the latest round of violence in the former Soviet Republic.