Armed Men Seize Crimea Airport in Ukraine
TEHRAN (Tasnim) - The main airport in Simferopol in Ukraine's eastern Crimea region is continuing to operate normally hours after it was seized by pro-Russian armed men who had also taken over government buildings in the region.
February, 28, 2014 - 13:13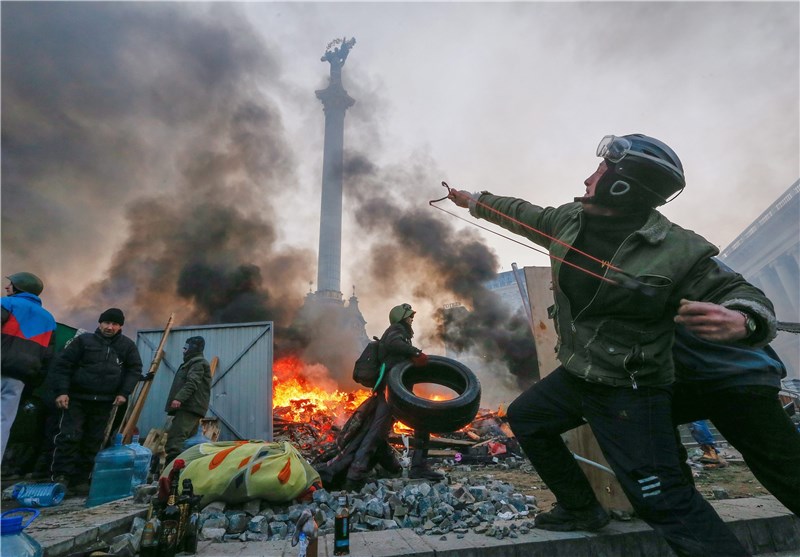 Al Jazeera's Laurence Lee, reporting from Crimea, said on Friday the men, who briefly entered the airport, were departing.
At least 40 pro-Moscow armed men had earlier annexed anumber of government buildings in Crimea, a region with a Russian ethnic majority.
"I can see four trucks, which I assume are filled with men, leaving the airport," Lee said, adding that at least nine armed men, dressed in combat fatigues, were still inside the airport.
He added that air traffic was kept "on time and schedule, some way or another."
Another Al Jazeera correspondent, Robin Forestier-Walker said "the reason for coming here may have been to assess whether the new administration in Kiev has sent down any military aircraft or troops to Simferapool". Reports said that another military airport had also been taken over by the armed men.
"We don't know who they are, or where they are from," he said, describing the situation as "worrying."
Meanwhile, Ukraine's pro-Moscow ousted president is expected to hold his first public appearance since his disappearance last week.
Yanukovich has apparently been emboldened by the takeover of government buildings by the armed groups.
Yanukovich - who fled Kiev last week following weeks of deadly protests - is due to give a press conference in Russia's southwestern city of Rostov-on-Don on Friday at 1300 GMT, AFP reported citing Moscow's three main news agencies.
Oleksander Turchynov, the acting Ukraine president who has replaced Yanukovich, told parliament he had ordered troops and police to take "all measures" needed to protect Ukrainian citizens after the apparent pro-Russian takeover of buildings.