Spokesperson: EU's Ashton to Visit Iran Irrespective of Ukraine Crisis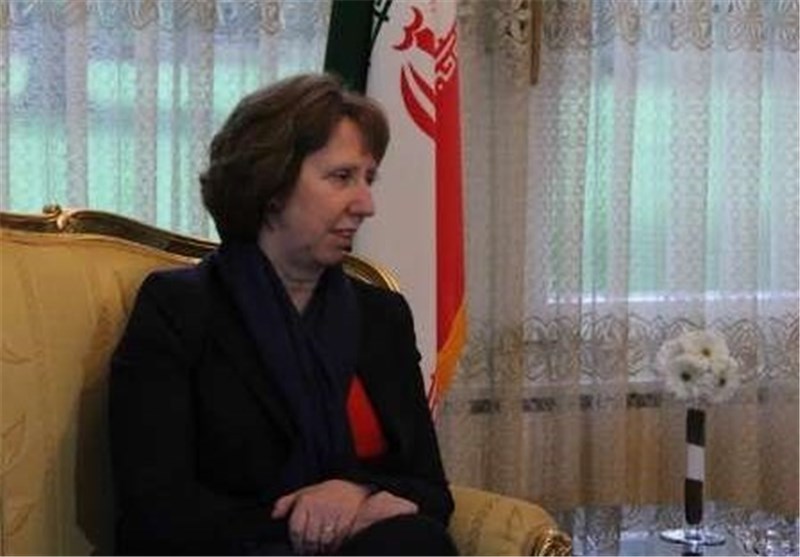 TEHRAN (Tasnim) - European Union foreign policy chief Catherine Ashton's spokesman Michael Mann said his boss is planned to pay a visit to Tehran this weekend regardless of the escalation of crisis in Ukraine.
Speaking to the Tasnim News Agency on Monday, Mann confirmed that Ashton will travel to Iran as scheduled, but declined to give an exact date for the upcoming visit.
Asked about any possible change in Ashton's planned visit to Iran, Mann made it clear that she will definitely travel to Tehran although she is engaged in tight negotiations over the recent crisis in Ukraine.
"She is dealing with the crisis in Ukraine, but she is also visiting Tehran, both things are possible," Mann said.
Catherine Ashton is expected to pay a visit to Ukraine's capital of Kiev on March 5, following deterioration of political situation in the former Soviet republic.
Ashton, in the meantime, liaises with Iran on behalf of the Group 5+1 (the five permamnet UN Security Council members plus Germany) in diplomatic efforts related to Tehran's peaceful nuclear case.
Earlier on February 20, Iranian Foreign Minister Mohammad Javad Zarif, also the country's top nuclear negotiator, had announced on his Facebook page that Ashton will be in Tehran before the next round of talks between Iran and the Group 5+1 (also known as P5+1 or E3+3).
He also wrote that the two sides will hold regular meetings until June.
Iran and the world powers wrapped up their latest round of nuclear talks in the Austrian capital on February 20.
In the meantime, the two sides are gearing up for a meeting of political directors on March 17, following the negotiations among technical experts to be held this week.
The whole talks are aimed at resolving the West's decade-long standoff over Iran's peaceful nuclear activities.
On November 24, 2013, the two sides signed an interim six-month deal on Tehran's nuclear program in the Swiss city of Geneva.
The breakthrough deal (the Joint Plan of Action), which has come into effect since January 20, stipulates that over the course of six months, Iran and the six countries will draw up a comprehensive nuclear deal which will lead to a lifting of the whole sanctions on Iran.