Clarifying Islamic Republic Model, Tasnim's Main Responsibility: Al Manar Chief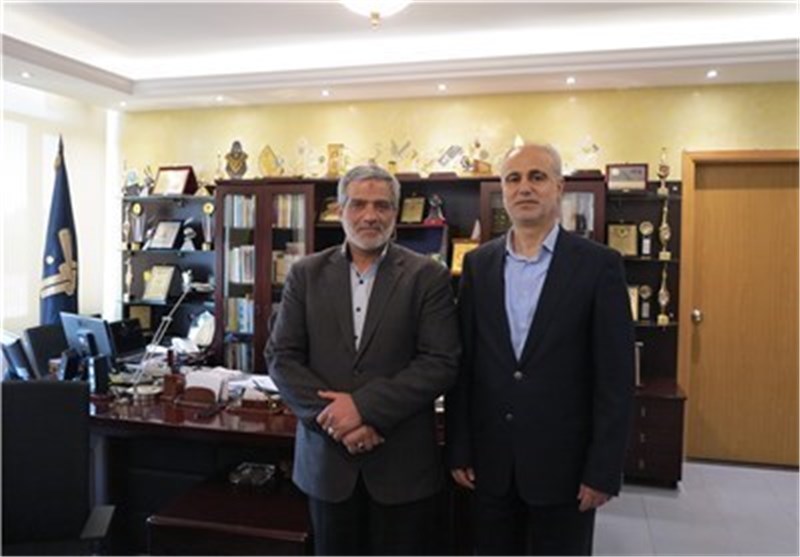 TEHRAN (Tasnim) – Managing Director of Lebanese Al Manar television station Ibrahim Farhat underlined the momentous responsibility of Iran's Tasnim News Agency to promote the Islamic Republic model.
"I think one of the main responsibilities of Tasnim news agency in the region is to properly clarify and show to the region's public opinion the sublime model of the Islamic Republic," Farhat said Wednesday in a meeting in Beirut with the managing director of Tasnim and his accompanying delegation.
He stressed that the Islamic Republic's has been a successful model which incorporates both the theoretical and practical bases of Islam and the concepts of democracy.
Farhat added that the enemies' media have been making attempts to represent an unreal picture of the Islamic Republic, which necessitates endeavors to introduce and promote different aspects of the Islamic Republic's model.
He referred to the adversaries' onslaughts against the objectives of the Islamic Republic via their media and reiterated the need for Iran's media to be enhanced in professionalism.
Managing director of Al Manar hailed the presence of Tasnim international news agency in Beirut and in the region as "a step forward" in that direction and said it can also boost hopes for the media front of the resistance movement in the region.
Tasnim has recently intensified its media activities in the region, taking initiative for stronger cultural and media interactions with the regional countries.
Making a major stride in boosting its media activities in the region, the Tasnim News Agency of Iran inaugurated an office in Lebanon's capital of Beirut on Wednesday. The news agency had inaugurated its office in Damascus on Monday.