Intelligence Minister Underscores Civil Defense Tactics to Protect Iran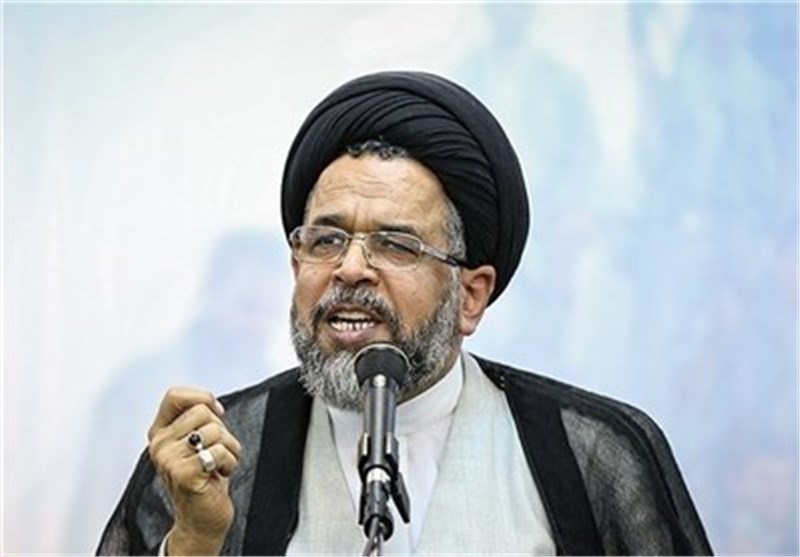 TEHRAN (Tasnim) - Iranian intelligence minister placed great emphasis on the plans to defend the country using civil defense tactics, stressing that such initiatives should be used in the country's entire sectors all the time.
Speaking in a Saturday gathering of Iranian authorities in charge of the civil defense committees of the state-run organizations, here in Tehran, Intelligence Minister Mahmoud Alawi described the issue of civil defense as "one of the most strategic" approaches the human beings have ever learnt to employ.
He also urged the whole Iranian people and organizations to utilize tactics on the basis of civil defense in order to protect the country against possible threats, saying there is not any specific time frame for the implementation of the civil defense tactics.
The minister then called on the indigenous experts to formulate "dual purpose" civil defense plans, meaning they could be employed both in peacetime and to counter the enemy's possible threats.
Citing the country's plans to protect its nuclear facilities, Alawi further underlined that the enemies have shown much more sensitivity to Iran's Fordow nuclear site than another facility in Natzanz, mainly because Fordow enjoys civil defense features for protection.
The Iranian minister then referred to "attracting foreign investment" as a useful method to raise the level of civil defense deterrence in the economic arena.
When the foreign investment from various countries pour into Iran, the Islamic Republic's security will be improved, because the foreigners will not allow other sides to put their interests at stake by posing a possible threat against Tehran, Alawi explained.
Earlier in February, Head of Iran's Civil Defense Organization Brigadier General Gholam Reza Jalali announced that Tehran has spent three years to draw up a major plan to defend the country in case of possible military confrontation with the US.
"It needed almost three years to devise the new doctrine of countering the US, which is based on refraining from concentration (of forces) in specific spots to become a (single) target (for enemy)," Jalali said at the time.
He had also stated that Iran embarked on formulating a plan to modify performance of military forces and turning them into a more manageable structure, as well as a change in the use of arms in a bid to increase military forces' capability and their targeting ability as well as destructive power.