UN Nuclear Watchdog Chief Says Atomic Plants Never '100%' Safe
TEHRAN (Tasnim) - The head of the UN nuclear watchdog said Monday his agency would keep working to improve safety after the Fukushima crisis, but no atomic plant could be "100 percent" safe from natural disasters.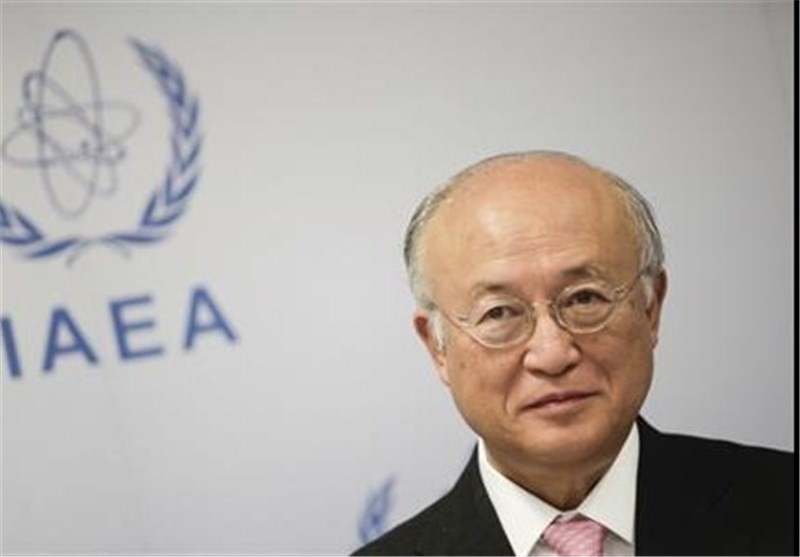 Yukiya Amano, director general of the International Atomic Energy Agency (IAEA), made the comments before he meets Prime Minister Shinzo Abe later Monday, as Japan moves closer to restarting two reactors despite objections from a nuclear-wary public.
"What's important for our safety is an evolving process -- we need to improve safety continuously without... falling into complacency," he told a press briefing.
"But any natural disaster can happen in any part of the world... there is no 100 percent safety in the real world."
Amano added that "what we can do is to prevent an accident (as much) as humanly possible, and to get prepared for the mitigation of the consequences" of one, AFP reported.
On March 11, 2011, a 9.0-magnitude undersea earthquake sent a massive tsunami barrelling into Japan's Pacific coastline, sweeping away more than 18,000 victims and destroying coastal communities.
The huge waves swamped cooling systems at the Fukushima plant, sparking reactor meltdowns and explosions that spewed radioactive materials across the vast farm region. It was the worst nuclear accident in a generation.