IRGC Renews Support for Oppressed Nations, Rejects Presence in Syria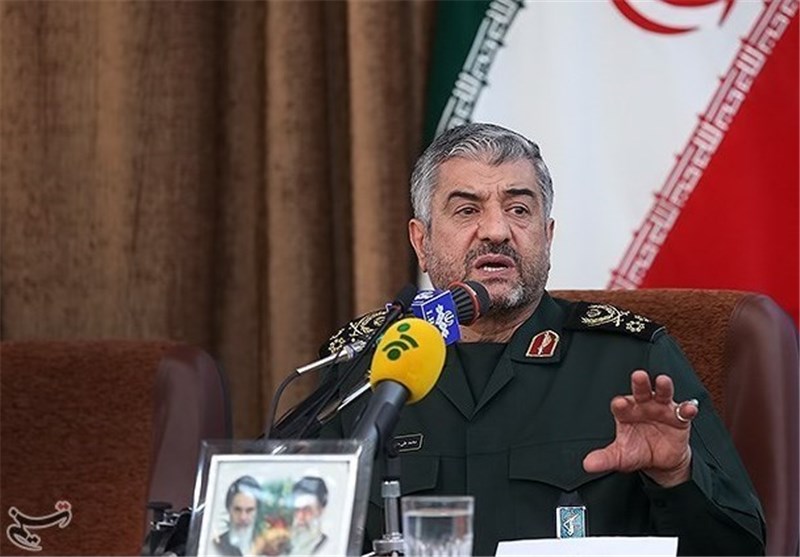 TEHRAN (Tasnim) – The Islamic Revolution Guards Corps feels duty-bound to keep supporting the oppressed nations all over the world, particularly in Palestine, the IRGC commander stated, but underlined that his forces have no military presence in Syria.
The IRGC's raison d'être, which is safeguarding the Islamic Revolution's achievements, is not confined to Iran alone, Major General Mohammad Ali Jafari stated in a press conference here in Tehran on Monday.
In its overseas missions, the IRGC attaches great significance to support for the oppressed people of Palestine and Syria, the commander told reporters.
He said it is the IRGC's duty to play a role in Syria, since the Arab country is now considered as the center of confrontation between the arrogant powers and the anti-Israel resistance front.
Major General Jafari, however, dismissed claims about IRGC's military presence in Syria, and said the support for the Syrian government comes in the form of advisory assistance and sharing experience.
He stressed that Syrians themselves are steadfastly defending their country against the foreign plots, thus there is no need for Iran's military presence there.
"We provide support for Syria in the training and software fields," the commander explained.
In relevant comments in November 2013, Head of the IRGC Public Relations Department General Ramezan Sharif strongly dismissed reports that Iran has military battalions in Syria.
"As has been mentioned several times, Iran does not have any active battalion in Syria, but has some staff there for advisory purposes to convey its defensive experiences to that country's (Syria's) defenders," Sharif said at the time.