Iran Welcomes Reconciliation between Hamas, Fatah
TEHRAN (Tasnim) – Iran's foreign ministry on Saturday welcomed a reconciliation pact agreed between the Palestinian groups, Fatah and Hamas, saying Tehran backs any form of national reconciliation that entails "Palestinian unity".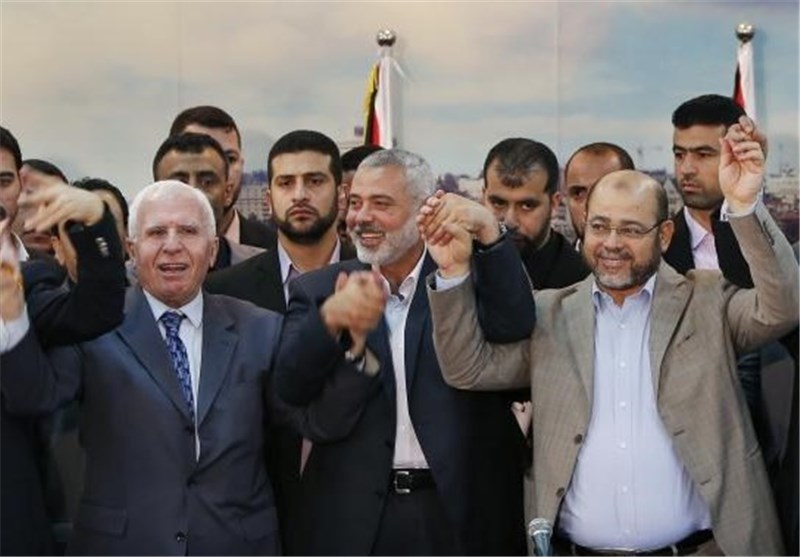 "The Islamic Republic of Iran welcomes solidarity among the Palestinian groups vis-à-vis the Zionist regime (of Israel) and (welcomes) any kind of national reconciliation that results in the Palestinian unity," Iranian Foreign Ministry Spokeswoman Marziyeh Afkham announced on Saturday.
She added that Tehran favors "any decision-making within the framework of materialization of the (Palestinian) nation's valuable aspirations" as a means of countering the Israeli regime's excessive demands and aggression.
On April 23, a meeting of Palestinian leaders in Gaza reached a milestone reconciliation pact that will see Palestinian groups form a national consensus government in five weeks, after seven years of internal bickering and operating under separate administrations.
Under the agreement announced on Wednesday, Fatah and Hamas will form a government together under the umbrella of the Palestinian Liberation Organisation (PLO).
The groups plan to form a national unity government in five weeks and will hold elections in six months.
At a news conference, leaders of all the groups said the past divisions had taken a toll on the Palestinian goal of establishing an independent state with Jerusalem as its capital.