Jailed Al Jazeera Journalist Wins Press Freedom Award
TEHRAN (Tasnim) - Mohamed Fahmy, one of the four Al Jazeera journalists in prison in Egypt, has received a Press Freedom Award for his contribution to the industry, in advance of World Press Freedom Day on May 3.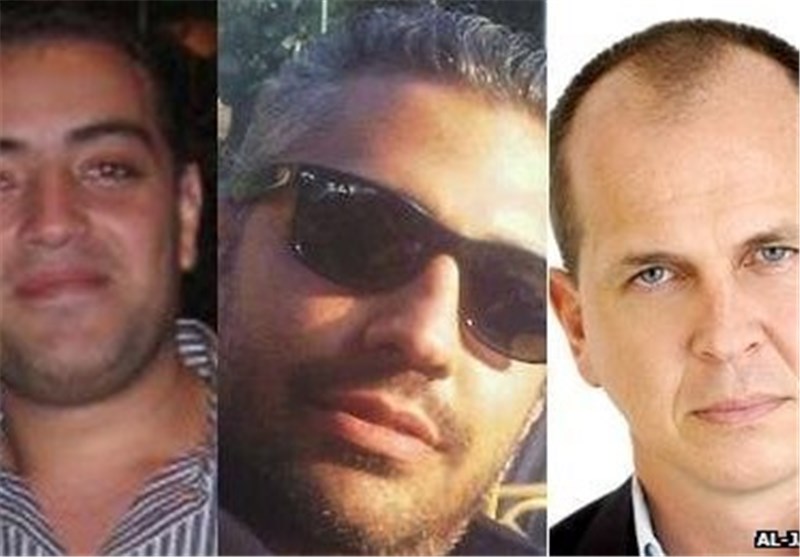 The Canadian Committee for World Press Freedom has named him as its 16th recipient.
Fahmy and his two colleagues will have a trial hearing on Saturday.
Peter Greste, Mohamed Fahmy and Baher Mohamed have now been in jail for 125 days.
They are falsely accused of providing a platform to Egypt's outlawed Muslim Brotherhood, now declared a terrorist organisation.
Abdullah Elshamy, an Al Jazeera Arabic journalist, has been in jail without trial since last August and is on hunger strike in protest amidst growing concerns for his health.
Al Jazeera rejects all the charges.
Al Jazeera has obtained a hand-written letter from Fahmy that was smuggled out of the Tora prison. In it, he thanked all those who have campaigned for his release.
To mark World Press Freedom Day, the trio have sent open letters expressing their gratitude for the continuous support by all calling for their release.
"When the journalist becomes the story rather than reporting it, you ask yourself why this happened and who is responsible for detaining you in the terrorism wing of Egypt's most notorious prison. To silence me and my colleagues on the pretext that we are a threat to national security and members of a terrorist organization is a sheer insult to the intelligence of Egyptian people and the democracy promoted in the newly ratified constitution" Fahmy said.
In his letter, Peter Greste says the world should acknowledge the need to defend media freedoms.
"We must also acknowledge that on this day and for the past few months, press freedom is being vigorously defended, and in a way that would have been unimaginable before our arrest. We have seen countless protests around the world, an extraordinary online campaign, petitions, news conferences and appeals that together have been unprecedented in the struggle to protect press freedom." Greste said.
Meanwhile, the UN chief has met Nabil Fahmy, the Egyptian foreign minister.
Ban Ki-moon raised his concerns about the detention of journalists.