Senior Cleric Blames US for Turmoil in Egypt
TEHRAN (Tasnim) – A senior Iranian cleric described the situation in Egypt as regrettable, stressing that the US is behind the turmoil in the North African country.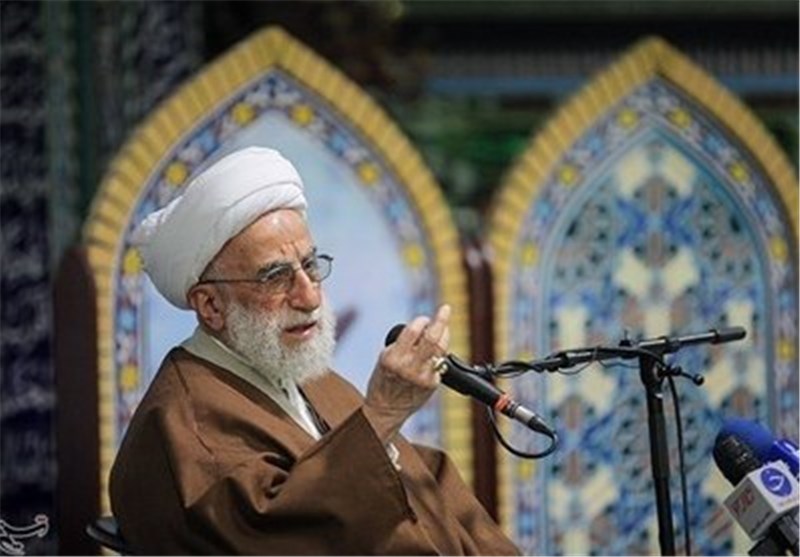 "It is really regrettable that an Islamic country like Egypt has come to a point where a group of military (officials) rule the country and depose a legitimate president," Tehran's Provisional Friday Prayers Leader Ayatollah Ahmad Jannati said, addressing a large group of worshippers here in Tehran.
"May God damn the US since these seditions are American seditions," Ayatollah Jannati stated, adding that Ukraine is experiencing a similar development and a military rule.
Egypt has been in turmoil since the army's ouster of the country's first democratically-elected president, Mohamed Mursi, last July.
Egypt's military-backed government has since launched a bloody crackdown on Mursi's supporters and arrested thousands of Muslim Brotherhood members.
Furthermore, in a move condemned by international bodies, Egyptian courts have handed down death sentences to hundreds of Muslim Brotherhood supporters.
Elsewhere in his Friday prayers sermon, Ayatollah Jannati referred to the parliamentary elections in Iraq, and expressed the hope that the election outcome would pave the way for Iraqis to get rid of terrorists.
Iraqis went to the polls on Wednesday amid an escalation in terrorist attacks in the country.
During the Wednesday elections, Iraqi Prime Minister Nouri al-Maliki ordered airspace closed, ministries shut and a curfew after terrorist groups, including the Islamic State of Iraq and the Levant (ISIL), threatened to disrupt the poll with suicide attacks and car bombs.