Iran Not to Stop Nuclear Energy Program: President Rouhani
TEHRAN (Tasnim) – Iran's president reiterated on Sunday that the country's nuclear program is absolutely peaceful and transparent, and underlined that Tehran will not retreat even an iota from its nuclear energy program.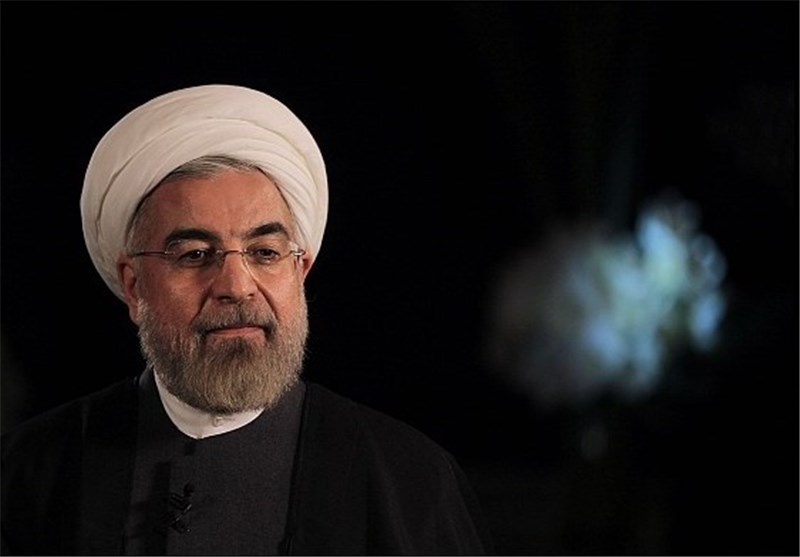 "All westerners, easterners and the (Group) 5+1 (six world powers engaged in nuclear talks with Iran) should know that we will not retreat a single step in the field of the nuclear energy," President Hassan Rouhani said in a ceremony held on Sunday in Tehran to unveil three new achievements of the Atomic Energy Organization of Iran (AEOI).
He underlined that Iran will never halt its program since the Islamic Republic has never deviated from the path of transparency.
"Today, we once again declare to the world that Iran's nuclear technology is peaceful and that we are after (serving) our nation's interests," the Iranian president stressed.
Unlike the westerners, President Rouhani underlined, Iran has no option to put on the table except "transparency".
The Iranian chief executive also made it clear that Tehran has never pursued "illegal activities and nuclear weapons", and stressed that Tehran will by no means accept "nuclear apartheid".
"The Iranian nation has never succumbed to discrimination and will never do that, but at the same time, we have never intended to do anything illegal."
Iranian officials have on different occasions voiced Tehran's strong opposition to weapons of mass destruction (WMDs), saying they have no place in Iran's defensive doctrine and run counter to its tenets.
Supreme Leader of the Islamic Revolution Ayatollah Seyed Ali Khamenei has also issued a Fatwa (religious decree) forbidding the production, stockpiling and use of nuclear weapons.
President Rouhani's comments came before a fresh round of nuclear talks between Iran and the Group 5+1 (Russia, China, the US, Britain, France and Germany) over Tehran's peaceful nuclear program.
The two sides are slated to convene in Vienna on May 13 to start drafting the text of an ultimate agreement to end the decade-long standoff on Iran's nuclear case.
The parties have on November 24, 2013, clinched an interim six-month deal in the Swiss city of Geneva.
The breakthrough deal (the Joint Plan of Action), which has come into effect since January 20, stipulates that over the course of six months, Iran and the six countries will draw up a comprehensive nuclear deal which will lead to a lifting of the whole sanctions on Iran.