Pakistan PM Arrives in Holy City of Mashhad
TEHRAN (Tasnim) - Pakistan's Prime Minister Nawaz Sharif on Monday Arrived in the holy city of Mashhad, northeast of Iran, after a meeting with Supreme Leader of the Islamic Revolution Ayatollah Seyed Ali Khamenei in capital Tehran.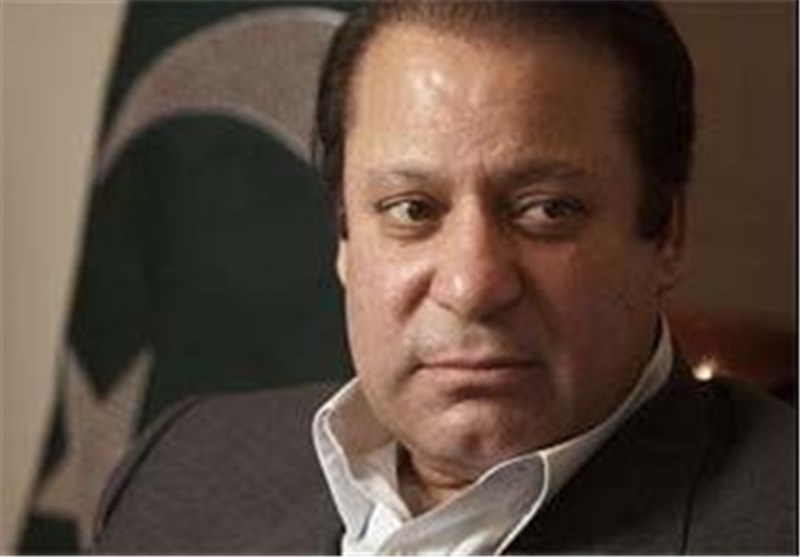 Nawaz Sharif, who is on the two-day visit to Iran, was welcomed by the governor-general of Khorasan Razavi province Alireza Rashidian and other senior provincial officials.
Mashhad is a city located in the northeast of Iran, the center and capital of Khorasan Razavi province, that hosts the mausoleum of Muslim Shiite's 8th Imam Ali ibn Musa al Reza (PBUH). Annually, millions of pilgrims, including Shiite Muslims from Pakistan, travel to the holy city and pay homage to Imam Reza (PBUH).
Earlier this morning, Sharif met with Imam Khamenei in capital Tehran. Expansion of bilateral relations as well as the latest regional and international developments were among the issues discussed in the meeting.
Sharif's visit to Tehran is his first since the formation of new administrations in the two neighboring countries.
Iran-Pakistan (IP) gas pipeline (also known as the Peace Pipeline) and security of joint borders have been among key subjects discussed in talks between Pakistani and Iranian officials.