FIFA President Says Qatar World Cup Mistake
TEHRAN (Tasnim) - Sepp Blatter, the FIFA president, said that it was a mistake to award Qatar the football World Cup in 2022 because of the searing summer climate.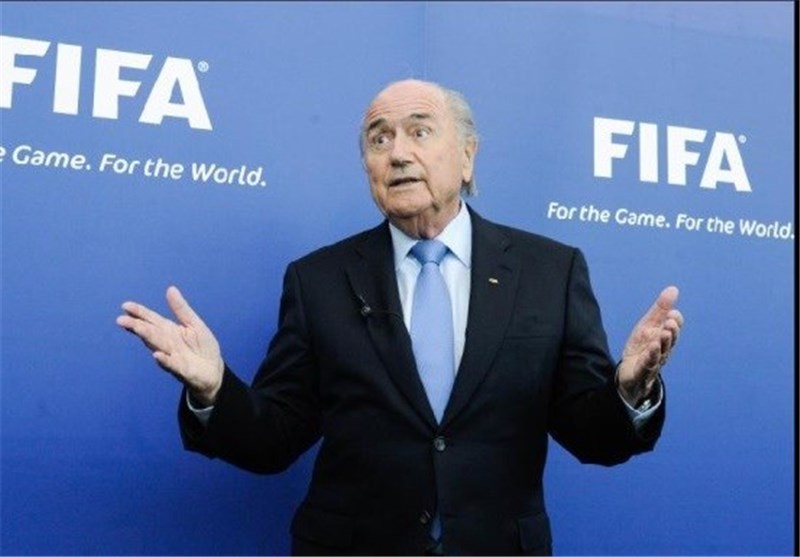 Blatter made the remarks in an interview with the Swiss television station RTS.
When asked if the decision was a mistake due to the high temperatures, he replied, "Of course, it's an error. You know, everyone makes mistakes in life."
"The technical report of Qatar indicated it was quite hot during the summer. However, the executive committee, with an overwhelming majority, decided that the games would be in Qatar."
However, he denied that Qatar had bought the tournament, saying, "No, definitely not. These allegations are driven by politics."
Qatar was awarded the rights to the tournament, which has always been played in the northern summer months, in 2010, Al Jazeera reported.
Critics questioned how a tournament could be played in the humid Qatari summer, where temperatures can reach 50C and rarely dip below 40C in the day. Qatar promised air-conditioned stadiums and a rapid transport system to get fans to the games in comfort.
It is not the first time Blatter has made such remarks, but they are certainly the most forthright. In September 2013, he told the Inside World Football website that "it may well be that we made a mistake" in the awarding the tournament.
In January, a public split emerged within FIFA after Jerome Valcke, the secretary-general, said the tournament could not be held in the summer and would be moved to the winter months. Other members of the body quickly denied a decision had been taken.
Qatar has also faced an international campaign to improve the dangerous conditions in which laborers work on World Cup projects, and their lack of rights under the kefala employment system.