Cleric Asks Iran's Nuclear Negotiators to Maintain Country's Red Lines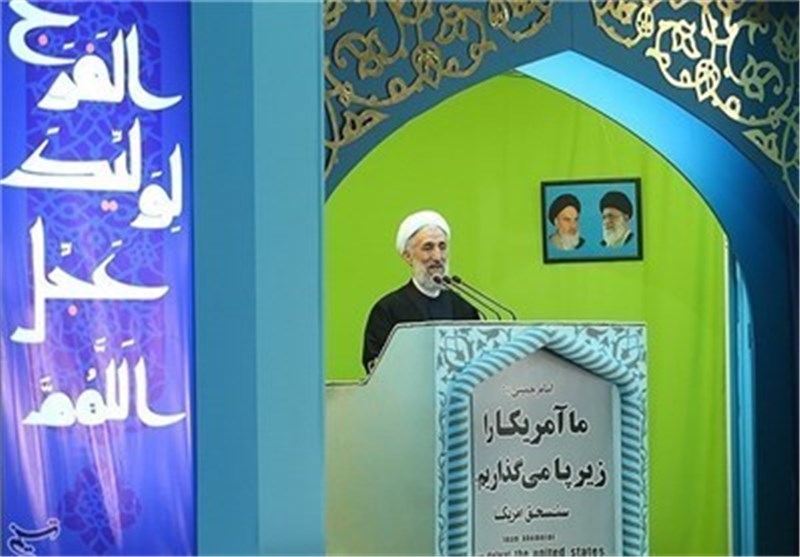 TEHRAN (Tasnim) – As Iran and the sextet of world powers continue the third day of nuclear talks in Vienna on Friday, a senior cleric underlined that Iranian negotiators should uphold the country's red lines in the ongoing talks.
Addressing a large group of worshippers here in Tehran, the city's Provisional Friday Prayers Leader Ayatollah Kazem Sediqi underlined that the Iranian nation has made many sacrifices in order to gain nuclear technology know-how and "therefore, they (Iran's negotiators in Vienna) should observe the red lines (of the country)".
The latest round of talks between Iran and the Group 5+1 (also known as the P5+1 or E3+3) resumed for the third day this morning with separate bilateral meetings between the Iranian team of nuclear negotiators and the European members of the G5+1.
Ayatollah Sediqi referred to the continuation of research and development (in the nuclear field) as one of Iran's red lines which is non-negotiable.
The number of centrifuges is another issue that cannot be a subject of negotiation, according to the senior cleric, who underlined that other countries have no right to determine the number of Iran's centrifuges.
Another red line in nuclear talks is the level of Iran's uranium enrichment, Ayatollah Sediqi stated, stressing that the level of (uranium) enrichment should be in accordance to the country's needs.
Tehran's provisional Friday prayers leader went on to say that any possible agreement between Tehran and the world powers should be balanced and lead to the lifting of sanctions against Iran.