Iraqi MP: Maliki Not to Visit Iran to Gain Support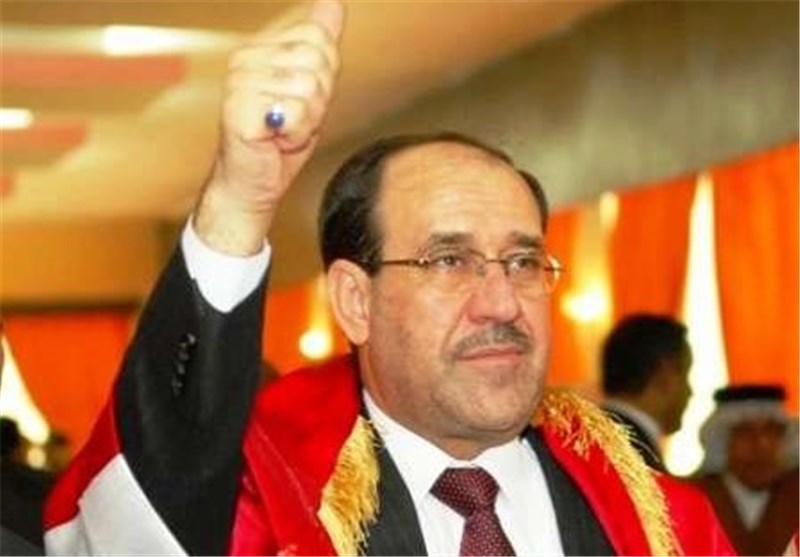 TEHRAN (Tasnim) – Iraq's State of Law Coalition which has won the most seats in the country's recent general elections, denied reports on Prime Minister Nouri al-Maliki's planned visit to Iran to secure his third mandate.
"Maliki's visit to the Iranian capital of Tehran to gain support of the Islamic Republic for a third term is incorrect and baseless," MP Khalid Al-Assadi a senior member of Iraq's State of Law Coalition, said in an interview with Alsumaria news channel.
The London-based newspaper Al Hayat reported on Friday (23 May 2014) that Maliki planned to visit Iran soon.
The State of law Coalition led by Iraq's prime minister emerged May 19 as the biggest winner in the country's first parliamentary elections since the US military withdrawal in 2011.
The results released Monday by the Independent High Electoral Commission, showed that al-Maliki's State of Law gained 92 seats. The list took the lead in 10 of 18 provinces.
Maliki still needs to approach other groups in order to secure a broader majority coalition inside parliament that will get the first crack at forming a government.
More than 9,000 candidates from across Iraq vied for the parliament's 328 seats in the April 30 election. Electoral officials reported that 62 percent of the 22 million eligible voters cast ballots — the same turnout as in the last parliamentary elections in 2010.