Egyptian Security Forces Fire Tear Gas at Pro-Mursi Supporters
TEHRAN (Tasnim) – Security forces fired tear gas at anti-Sisi protesters outside the polling stations in two cities as Egyptians are casting their ballots in the presidential elections.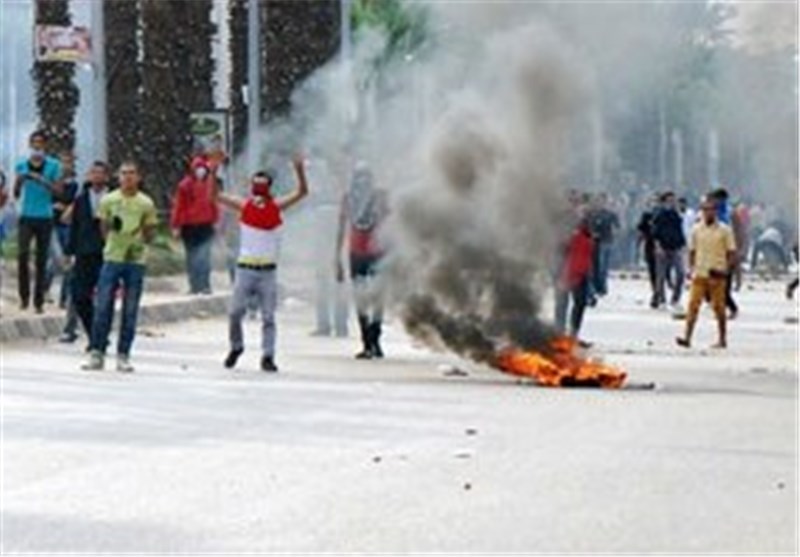 The first reports of sustained clashes came from Delga in Minya, Upper Egypt.
Al-Ahram's Arabic version reported that clashes broke out between security forces and supporters of Egyptian ousted President Mohamed Mursi in the town.
Delga was taken over and held by Mursi's supporters last summer, and held for two months until recaptured by security forces.
Pro-Mursi protesters reportedly threw stones at forces stationed outside a polling station in the town who responded by firing rounds of teargas to scatter the crowds.
Also more reports of clashes in a former Islamists stronghold came from Kerdasa in Giza.
Security forces used teargas to disperse dozens of Mohamed Mursi's supporters who have been trying to prevent voters from casting their ballots in the town.
Egyptians on Monday head to the polls in a presidential election that ex-army chief Abdel Fattah el-Sisi is expected to win easily.
The two-day vote, which starts at 0600 GMT, follows more than three years of political turmoil that has seen two presidents overthrown, mass protests, thousands killed in clashes, deadly attacks and a battered economy.
About 53 million people are registered to vote.
Sisi is expected to trounce his only rival, Hamdeen Sabbahi. The former army chief has spoken of the need for a strong leader who can restore stability in the Arab world's most populous country and save the economy.