Ukraine Leader Promises to Punish Separatists
TEHRAN (Tasnim) - Ukraine's president-elect, Petro Poroshenko, promised to punish pro-Russian rebels who shot down an army helicopter in the east of the country, killing 14 soldiers, including a general.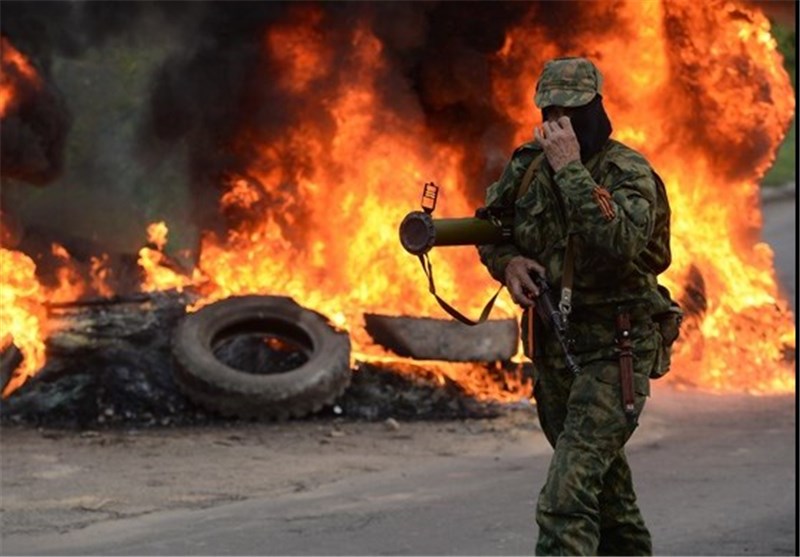 The country's newly elected leader called the separatists, who brought down the helicopter gunship in Slovyansk, "terrorists" and "bandits".
The fighters shot down the Mi-8 helicopter with a sophisticated surface-to-air missile on Thursday, prompting the US to say the incident raised concerns about rebels being supplied "from the outside".
The White House has previously expressed concern at Russia's alleged role in supporting rebels in Ukraine's eastern regions, and has asked Moscow to use its influence to end the conflict.
The Russian president, Vladimir Putin, has rejected accusations his country supports the rebels but a separatist leader admitted on Thursday that 33 out of the 40 rebels killed in a battle for Donetsk airport were Russian nationals from Muslim regions, such as Chechnya.
The revelation supports Kiev's claims that the rebels do not represent the true will of the miners and steel workers who have turned the east into the economic engine of Ukraine.
US secretary of state, John Kerry, said there was evidence of "personnel from Chechnya trained in Russia" crossing in to Ukraine to "stir things up", AFP reported.
Kerry urged Russia to take advantage of Sunday's presidential election and "build a road forward where Ukraine becomes a bridge between the West and the East".
Russian troops massed on Ukraine's borders are also moving back toward Moscow, but there are still "danger signs", he told PBS television.
Moscow meanwhile called on Kiev to impose an immediate ceasefire and urged the West to use its influence to prevent "a national disaster" in Ukraine.