Iranian Commander Warns of Grave Consequences of Any Aggression
TEHRAN (Tasnim) – A senior Iranian military commander promised a crushing response to any attack against the Islamic Republic.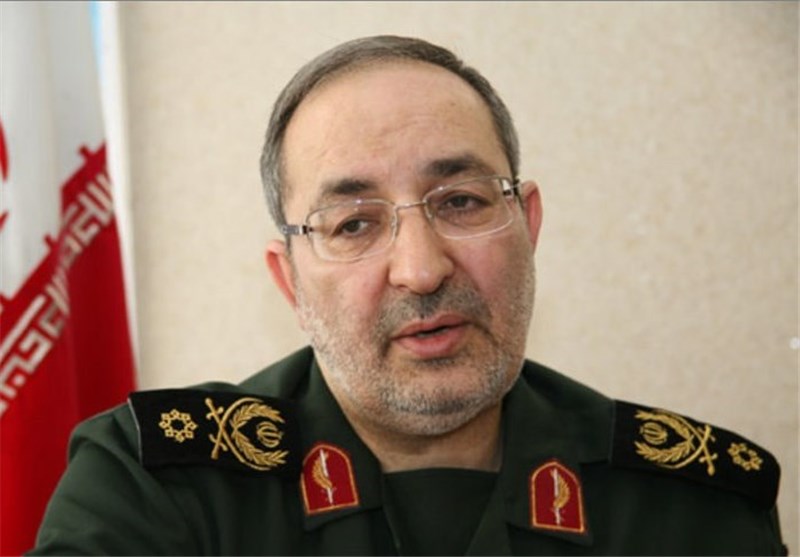 Deputy Chief of Staff of the Iranian Armed Forces Brigadier General Massoud Jazayeri said attacking Iran would mean the "devastation of Tel Aviv and the continuation of war inside the US".
His remarks came in reaction to US President Barack Obama's Wednesday comments at the US Military Academy at West Point West Point.
Obama in his address once again mentioned the military threat against Iran, saying "...we reserve all options to prevent Iran from obtaining a nuclear weapon".
General Jazayeri dismissed the US president's remarks as childish dreams.
In recent months, senior American officials, including Obama and Secretary of State John Kerry, have time and again repeated the idea of military option still being on the table.
Iran's high-ranking officials have slammed the tone and described threatening the Iranian nation with the military option as a grave mistake.
Iranian Defense Minister Brigadier General Hossein Dehqan on February 18 said the country's response to any aggression would be so crushing that the enemy would regret it.
Earlier, Commander of the Islamic Revolution Guards Corps (IRGC) Major General Mohammad Ali Jafari stressed that if Iran comes under attack, it will threaten the enemy from within.