Obama to Meet Ukraine Leader amid Reports of Missing OSCE Monitors
TEHRAN (Tasnim) - US President Barack Obama will meet Ukraine's president-elect next week during a European tour aimed at shoring up regional security amid reports that a second team of European monitors went missing in the country's restive east.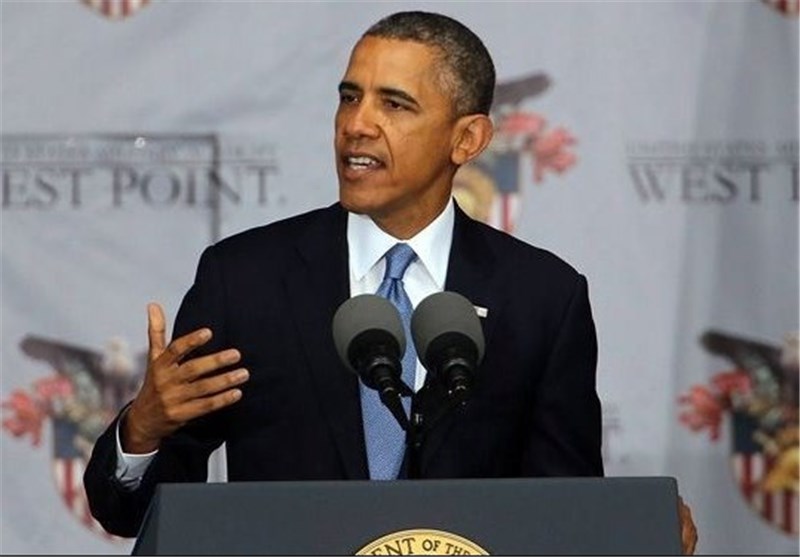 The meeting in Warsaw will come less than two weeks after pro-European Petro Poroshenko, a chocolate tycoon, was elected in the shadow of a showdown between Washington and Moscow over the fate of Ukraine that has brought relations to their lowest level since the Cold War.
In Warsaw, Obama will attend celebrations marking the 25th anniversary of Poland's first post-communist elections.
"This is an important time for President Obama to affirm directly to president-elect Poroshenko our commitment to... Ukraine," said Ben Rhodes, a deputy US national security adviser.
Rhodes said Obama would support Ukraine's efforts to reduce tension and pursue dialogue and the unity of the former Soviet republic.
"We very much admired the people of Ukraine who turned out in huge numbers to elect president-elect Poroshenko. We have admired his commitment to dialogue," AFP quoted him as saying.
"This will be an important time for the president to check in directly."
Also in Warsaw, Obama will hold talks with Polish President Bronislaw Komorowski and Prime Minister Donald Tusk.
He and Komorowski will host a meeting with the leaders of eastern and central European states -- formerly in the orbit of the former Soviet Union -- including Bulgaria, Croatia, the Czech Republic, Estonia, Hungary, Latvia, Lithuania, Romania and Slovakia.
The meetings in Poland form part of a wider European trip for Obama, who is concentrating on reinvigorating the NATO alliance following the trauma of the Ukraine crisis and underlining "iron clad" US security guarantees to allies, Rhodes said.
Obama is also keen to focus on efforts to diversify Europe's energy supplies, which are currently deeply reliant on Russia -- a fact that gives Moscow leverage during regional security crises.