Iranian FM Holds Talks with British Counterpart on Iraq
TEHRAN (Tasnim) – Iranian Foreign Minister Mohammad Javad Zarif and his British counterpart William Hague held talks on the latest developments in Iraq.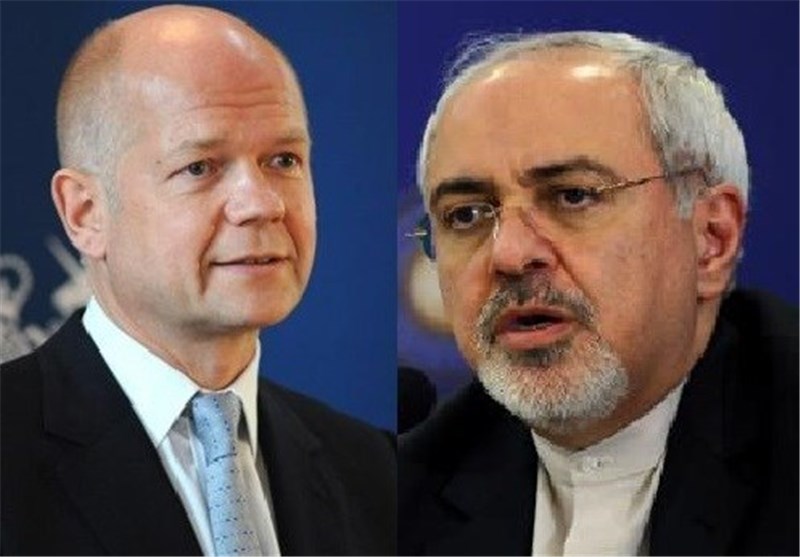 The Iranian Foreign Ministry said in a report on Monday that Zarif and Hague in a telephone conversation exchanged views on the ongoing crisis in Iraq.
Zarif had earlier announced that he was continuing consultations with the regional countries as well as international players to stop terrorism in Iraq and explore ways to help the country's government.
On June 10, Iraq's northern Nineveh Province fell into the hands of militants from the extremist militant group.
The terrorists' attacks have reportedly forced more than half a million people in and around Mosul, the capital of Nineveh Province, to flee their homes.
The Takfiri (extremist) militants have vowed to march toward the capital, Baghdad.
Following the ISIL advances, Iraq's senior Shiite cleric Grand Ayatollah Ali al-Sistani in a Fatwa (religious decree) called on Iraqis to take up arms against fighters who were advancing towards Baghdad.
Shortly after Sistani made his appeal, thousands of volunteers from different Iraqi cities made their way down to army camps to join anti-terrorist forces.