Christian MP Hails Freedom of Religious Minorities in Iran
TEHRAN (Tasnim) – In a meeting with a member of Foreign Affairs Commission at the French National Assembly, the representative of Christian religious minority in Iran's parliament evaluated the situation of the minorities in the country as "very desirable".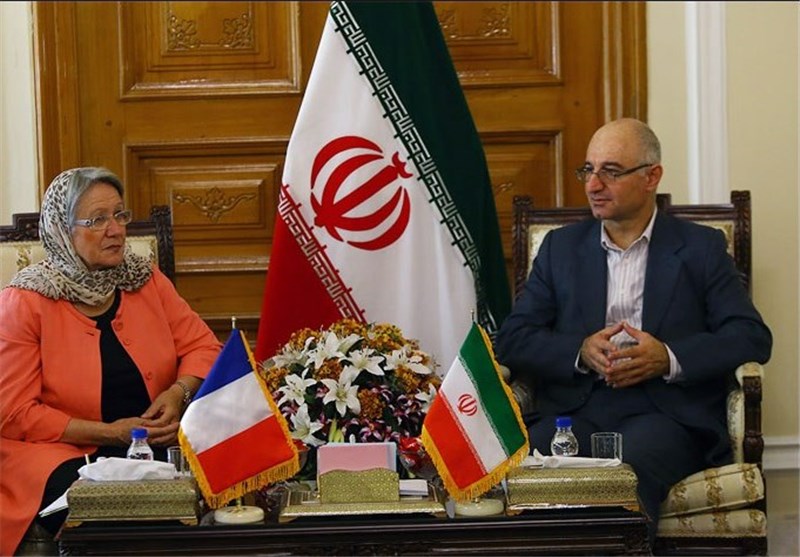 Robert Biglarian representing Armenian Christian community of southern Iran made the comments on Wednesday during his meeting with the vice-president of Foreign Affairs Commission at the French National Assembly Odile Saugues.
"Religious minorities in the Islamic Republic of Iran live in full equality with other citizens and based on the Iranian Constitution, they (are free) to practice their own religious activities," said Biglarian, adding that the minorities have even their own hospitals and schools.
During the meeting with the French lawmaker in Tehran, other representatives of other religious minorities including Assyrian representative Yonathan Betkolia and the representative of Armenian Christian community of northern Iran Karen Khanlari also stated that the minorities recognized under the Constitution enjoy a favorable position and that the Islamic Republic of Iran supports the right of minorities.
Under the Iranian Constitution, the recognized religious minorities have the right to elect parliamentary representatives of their own, while they can vote for Muslim candidates as well.
Five seats of the country's parliament are reserved for religious minorities. There is one Zoroastrian, one Jewish and three Christian (two for Armenian Christian and one for Assyrians) lawmakers in the Iranian parliament.